Top Event
Uebelbacher Lederhosenfest
With the largest lederhosen in the world, traditional costume fashion show and 13 music groups, from the "Edlseern" to "Salzburg Sound".
Tradition, Culinary Delights & Entertainment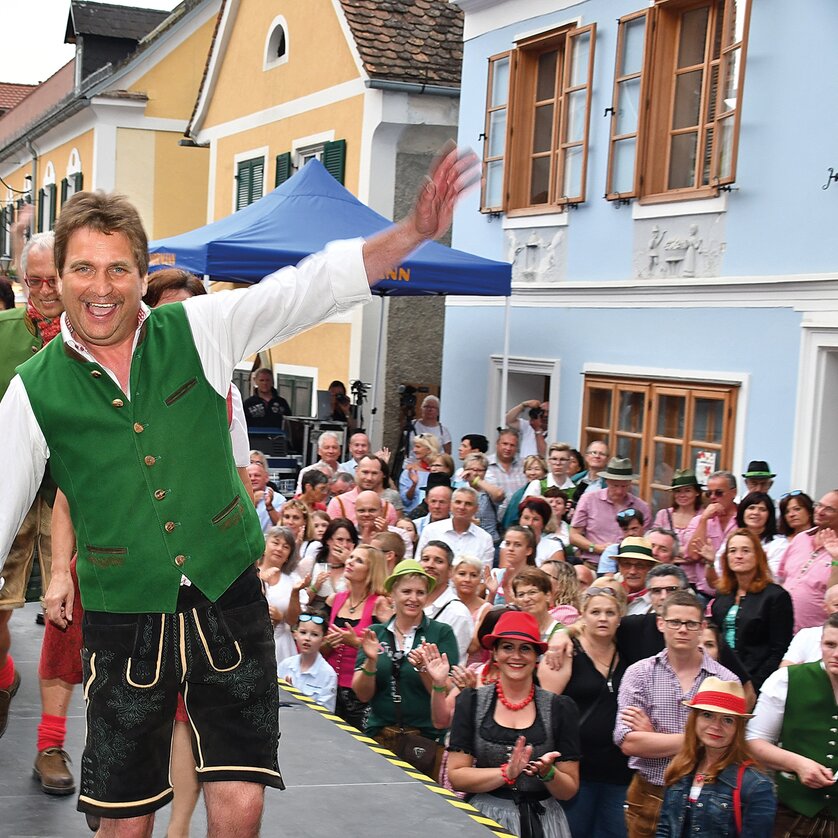 Details
After a break of three years, Schuhhaus & Trachtenstube HIDEN invites you to a hearty event all about traditional costume fashion and folk music on 16 June. At the big open-air concert in the middle of the historic centre of Übelbach, no less than 17 music groups will perform - from the Edlseern to Salzburg Sound. There will also be a large open-air traditional costume fashion show.
Safety contribution:
In order to be able to guarantee the appropriate measures for the safety of the visitors, this year for the first time a so-called security fee of 5 euros will be collected at the entrance. This will get you the control wristband, which you can then use to enter and leave at any time.
You can get the control wristband now in the Hiden shops in Übelbach & Bruck/Mur and in the Frohnleiten information office. Then you no longer have to queue at the entrance to the festival. At the same time, you can be sure that the sold-out sign will not apply to you.
Lederhosen special train
Once again there will be the Lederhosen special train from Peggau to Übelbach.
Departures from Peggau at 12:40 and 14:40.
Return journeys at 18:10 and 21:10
Location
Address
Alter Markt 64, 8124 Übelbach
Organizer
Address
Alter Markt 65, 8124 Übelbach