The (un)holy Nicolas
On the occasion of the 75th birthday of the artist Nicolaus Trnka Strasnitzky, his works are presented at Kunsthaus Köflach.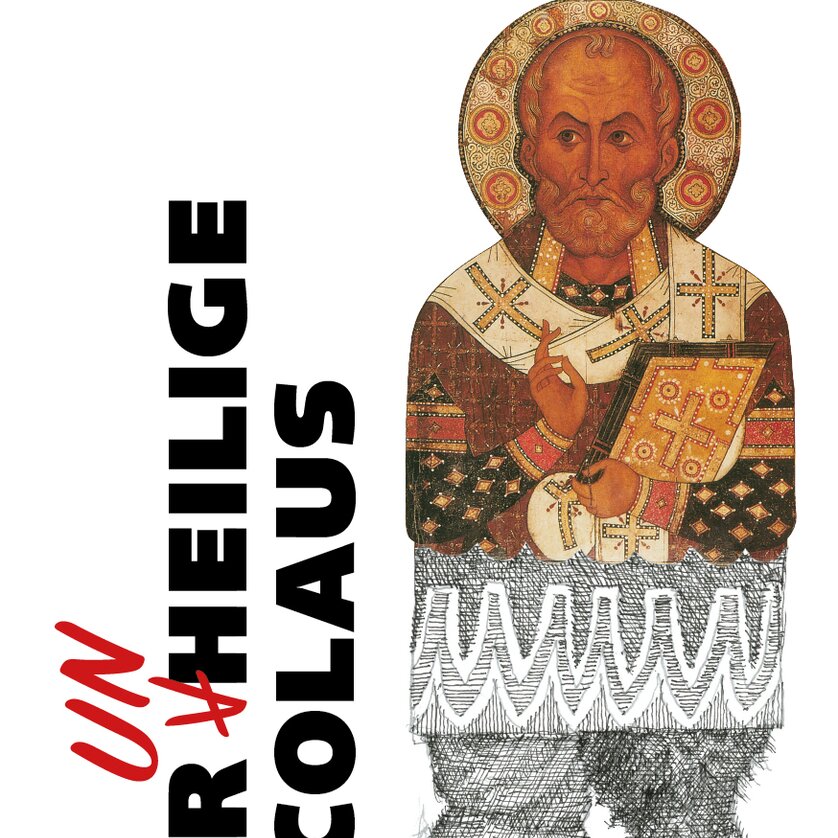 Details
IMPERTE WITH A REGIONAL FOCUS

The opening ceremony is on Friday, 27 May 2022, beginning at 7 pm.
The artist was born in Vienna in 1947 and worked as a freelance stage designer for theatre, film and television after attending the Academy of Applied Arts. From 1972 onwards, he produced a series of graphic cycles, caricatures, book illustrations, sculptures and fountain designs.
In the late 1990s, the artist became well-known and popular in the region. On the cable TV station WKK and on Radio West, "impertengespräche" with the historian Ernst Lasnik were produced at regular intervals. These broadcasts are cult today. Whether art, culinary arts, literature or film, the artist has a wide range of interests, likes to be inspired and his guiding principle "It has to be a bit of fun!" is above all.
In 1997, Trnka Strasnitzky was responsible for the stage design of the Vienna Philharmonic Orchestra's New Year's Concert. Since finally moving to Western Styria, the busy artist has been active as an artistic designer of various large-scale exhibitions, the highlight of which was the Styrian provincial exhibition "Mythos Pferd" (Horse Myth) in Piber and Köflach. The master of a thousand pen strokes has been delighting his audience for decades.
Location
Address
Bahnhofstraße 6, 8580 Köflach
Organizer
Address
Bahnhofstraße 6, 8580 Köflach