State Fire Brigade Day & Competition
On a sportive level groups from all districts of Styria compete in Köflach.
06/23/2023, from 15.00 to 19.00

06/24/2023, from 07.00 to 19.00

, Culinary Delights & Entertainment, Running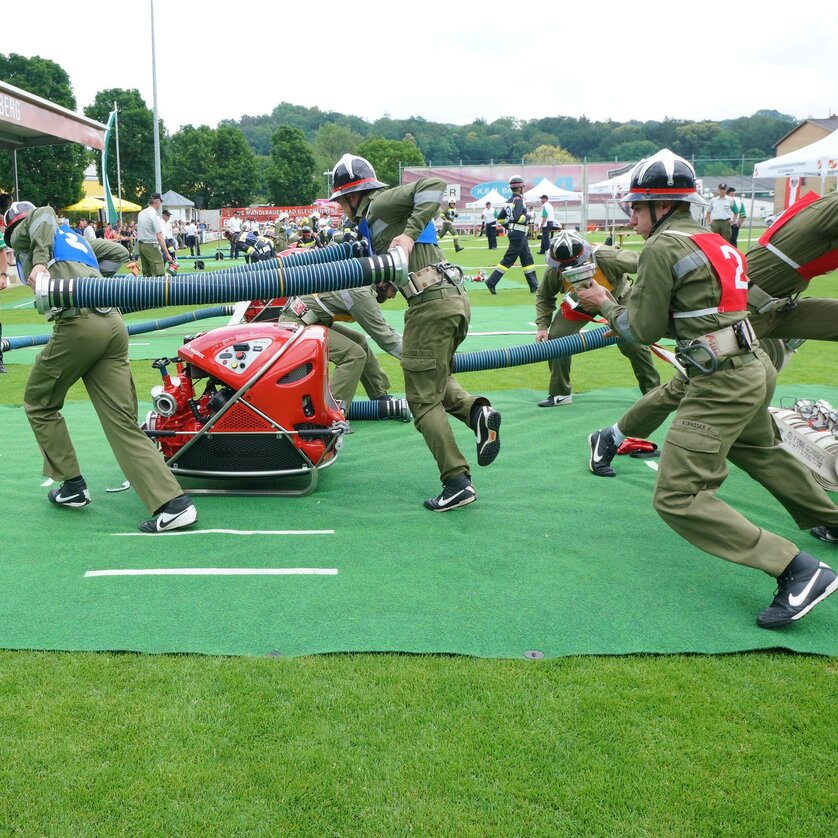 Details
The largest Styrian operational organization organizes a training competition with about 3500 participants. The participating groups are not only from Styria, also guest groups from the provinces and groups from Germany, Slovenia and Poland are named. As a highlight the best 7 groups per class measure themselves in the direct duel with the Pararellbewerb.
In addition to the sporting competition, an entertaining supporting program will also be organized. The Styrian Civil Defense Association as a partner will show many different demonstrations and shows with all blue light organizations of Styria. A trade exhibition of well-known fire department equipment and special operation equipment will be set up. Also the culinary arts will leave nothing to be desired on this weekend. Live music and regional delicacies will spoil the visitors in the festival tent.
Admission: € 5,- pP
Location
Address
Sportplatzstrasse 33, 8580 Köflach
Organizer
Address
Bachweg 4, 8580 Köflach