Top Event
Opening of the ice nativity scene
11/25/2023, from 17.00 to 17.30

Activities at Advent Markets, Advent music
Room search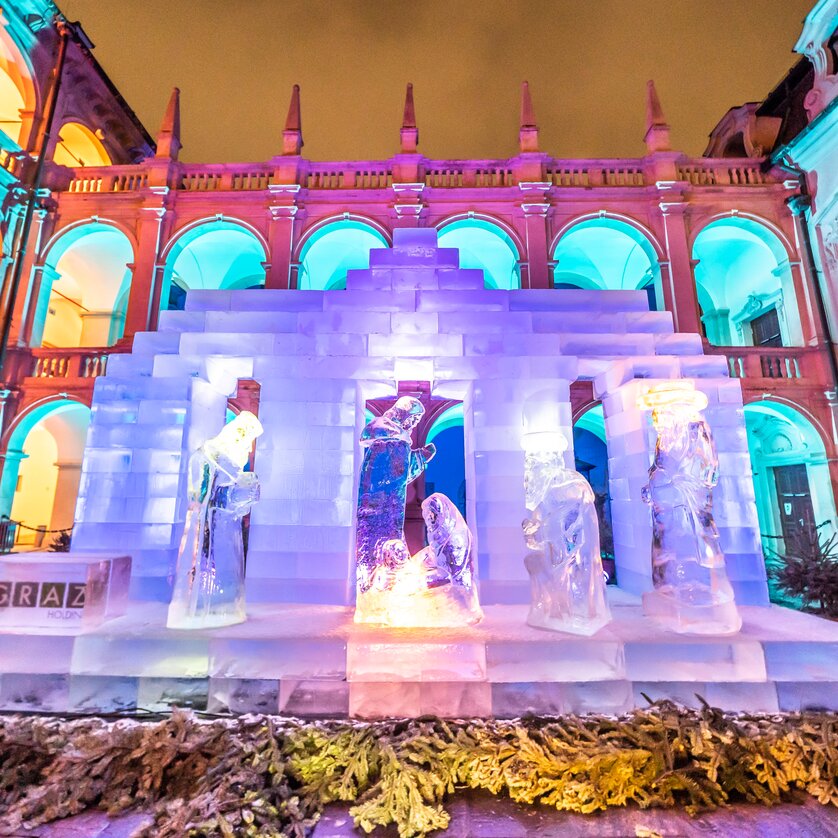 Details
Now a traditional feature of Advent in Graz, awaited with great excitement every year: the ice nativity scene in the Landhaus courtyard. Ice sculpture, light and the courtyard's beautiful surroundings together create a magical atmosphere that is sure to leave all visitors in awe. The well-known ice sculptor Kimmo Frosti and his international ice-sculpting team will create a magical Christmas nativity scene out of ice in the Landhaus courtyard. Made with about 35 tons of crystal-clear ice, the crib is sure to be an amazing – if short-lived – work of art again this year.
Start of work: Fri, 24.11.2023
Completion: Sat, 25.11.2023
The celebratory opening of the ice nativity scene will take place on Saturday, November 25, 2023 at 5 pm - following the illumination of the Christmas tree on the main square at 4.30 pm.
Location
Contact
Landhaus Courtyard
Address
Herrengasse 16 / Landhaus, 8010 Graz
Organizer
Contact
Holding Graz - Citymanagement
Address
Andreas-Hofer-Platz 15, 8010 Graz