National Carriage Driving Championships
Experience the coachmen in harmony with the horses at the obstacles and courses, on the grounds of Gestüt Piber in Köflach.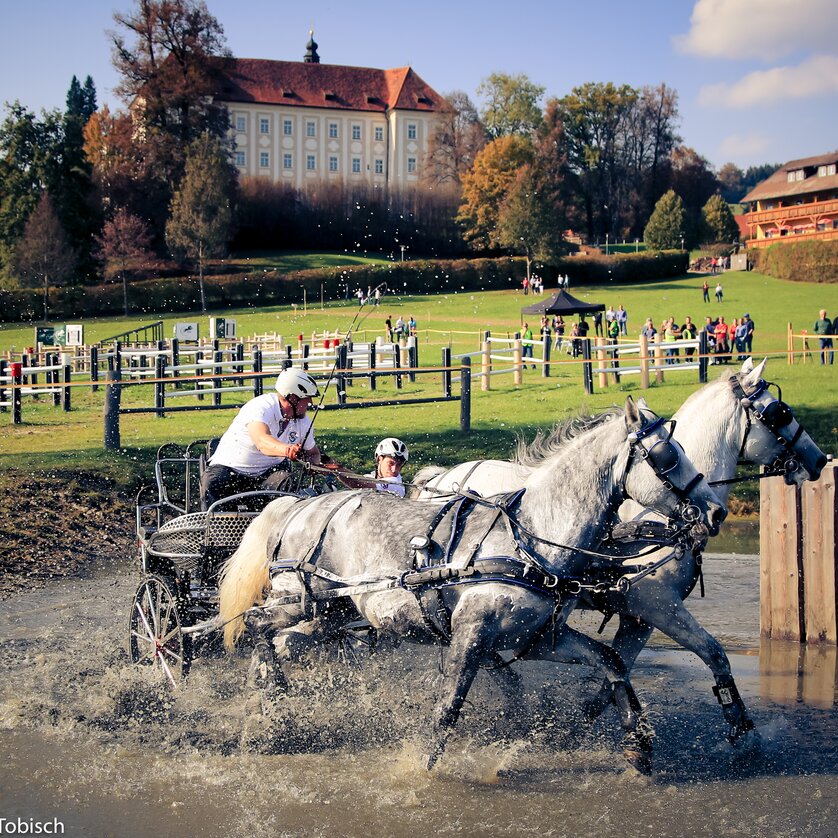 Details
National Carriage Driving Championships
Next weekend - from 5th to 7th August - the National Driving Championships for Styria, Carinthia and Burgenland will take place in the arena of the Lipizzaner Stud Piber. The programme includes the championships in one-, two- and four-in-hand driving with the disciplines dressage, cone driving and the fast marathon. Horse and driver have to prove their skill, endurance and special ability. Guest teams are also expected from all over Austria and Italy.
Programme, starting at 9 a.m:
Friday, 5 August: Dressage
Saturday, 6 August: Marathon
Sunday, 7 August: cone driving and award ceremonies
Location
Address
Piber 1, 8580 Köflach
Organizer
Address
Piber 1, 8580 Köflach