Friendship Festival
This is the twentieth anniversary of this Styrian-Slovenian-Italian festival in Bärnbach.
06/10/2023, from 10.30 to 18.00

06/11/2023, from 10.00 to 19.00

Musical Events, Folk music, Culinary Delights & Entertainment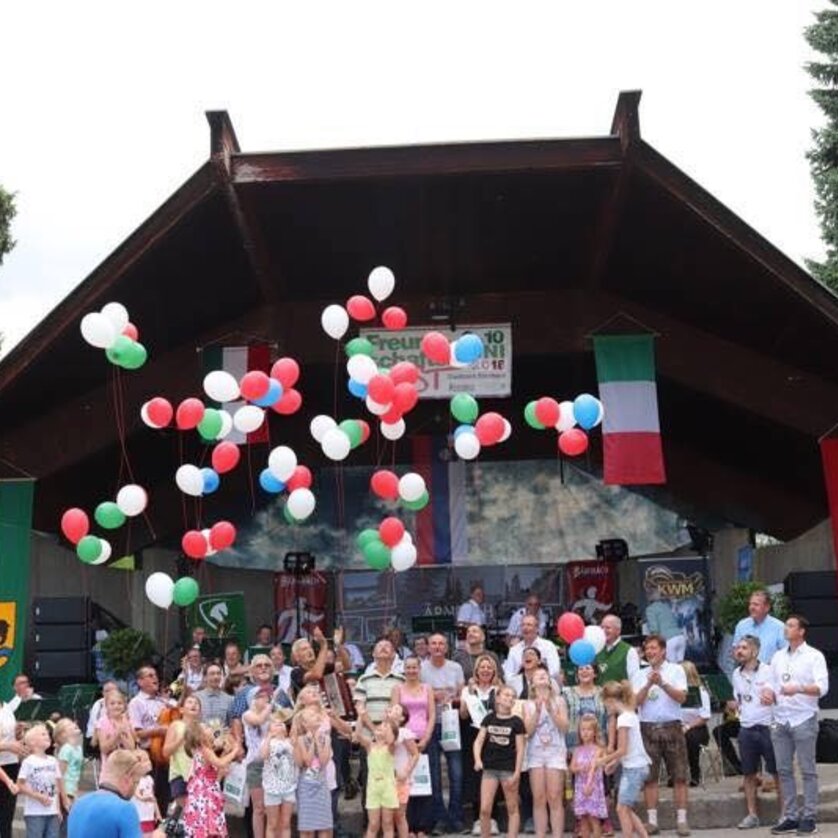 Details
This festival is unique in the entire Lipizzaner region. On 11 and 12 June 2022, the Styrian-Slovenian-Italian Friendship Festival will once again take place in the Bärnbach City Park. Within the framework of this traditional, now 20th Friendship Festival, folklore, music and culinary delights will be at the centre of the two-day event as a unifying element.
Location
Address
Stadionstraße , 8572 Bärnbach
Organizer
Address
Hauptplatz 1, 8572 Bärnbach