Fish & Gigs: Küks & Konsorten
Own interpretations with typical Styrian language at the Schilcherhof in Ligist.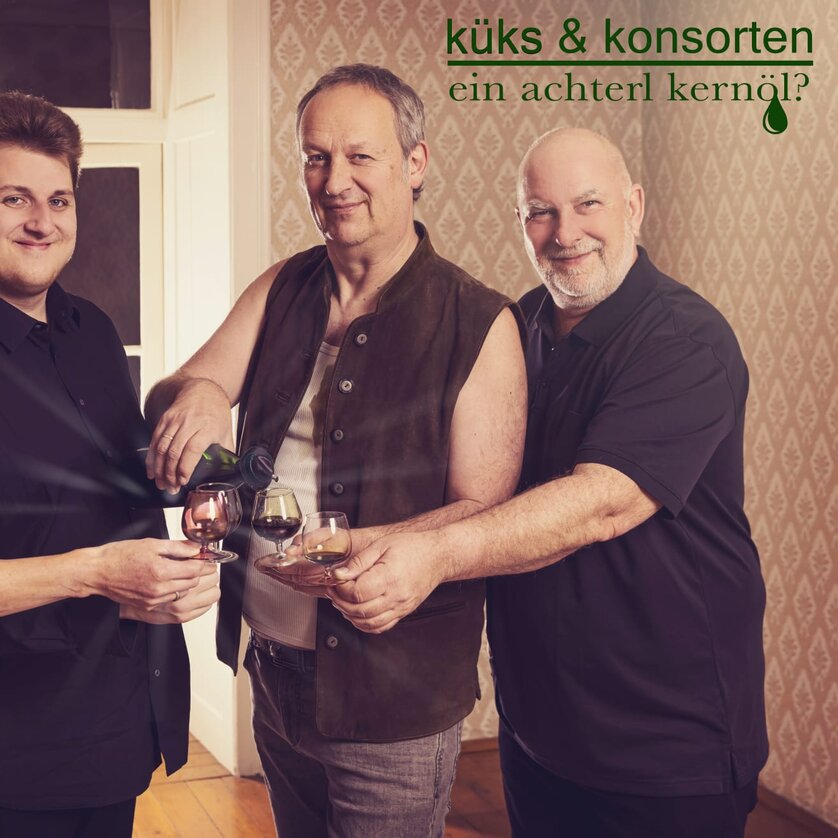 Details
The musicians stand for pithy Styrian-language original compositions with character and a slight delusion of grandeur. With acoustic guitar, accordion, electric bass, Cajun and vocals, they pose the question: How about a glass of kernel oil?
Location
Address
Dietenberg 50, 8563 Ligist
Organizer
Address
Dietenberg 50, 8563 Ligist