Concert HERITAGE
Once again, Alt-Kainach Castle opens its doors for a guided tour of the castle followed by a concert with the internationally acclaimed duo Aliada (saxophone and accordion) - incredible sounds in the old walls.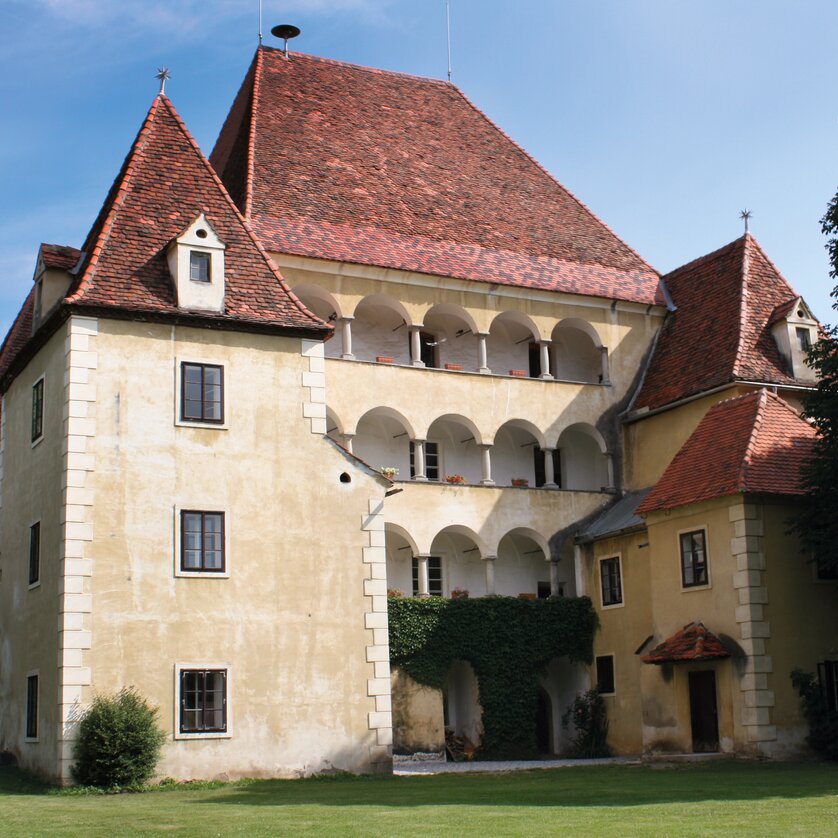 Details
An extraordinary concert with music from Poland and Croatia, the 16 waltzes by Johannes Brahms as well as traditional Scandinavian and Balkan sounds.
Castle tour 6.30 p.m. | Concert 7.30 p.m.
Tickets at the advance booking price á € 20,- at the municipality of Bärnbach and under stifts-schlosskonzerte@gmx.at
Evening box office: € 25,-
Location
Address
Hauptstraße 68, 8572 Bärnbach
Organizer
Address
Wiedner Hauptstraße 40/3/34, 1040 Wien