Christmas Market Thal
Around the Christmas tree and the nativity scene on the market square in Thal, Christmas stalls of local exhibitors invite you to look and buy.
Christmas market, Advent music, Advent for children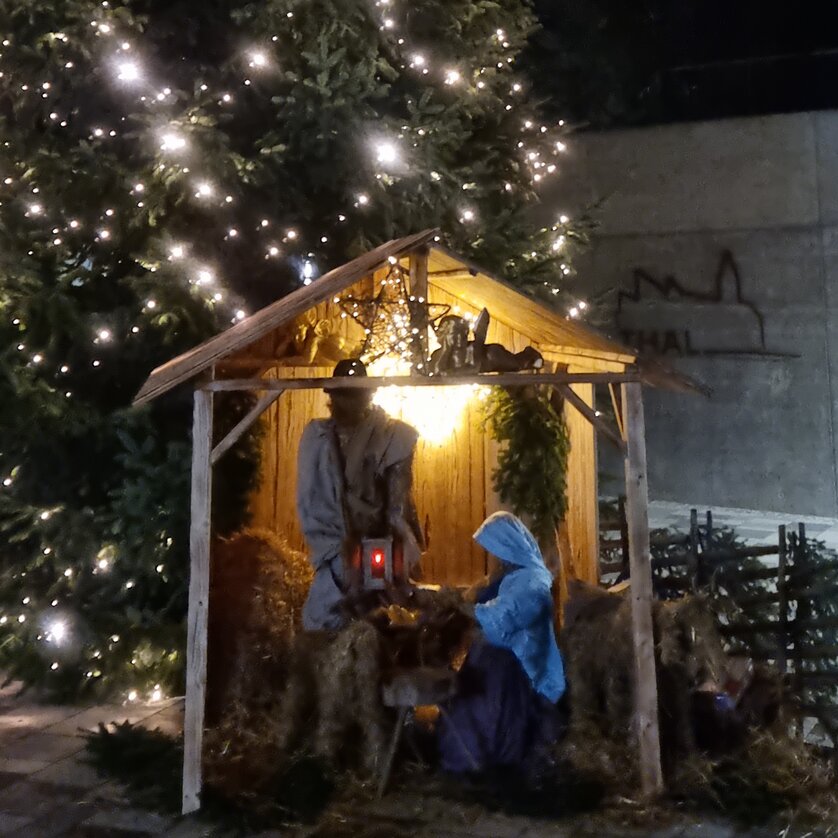 Details
You can also buy your Christmas tree here. For the little ones there is a children's programme in the Thalsaal; the Marktmusikverein Thal, the Parents' Association of the Arnold Schwarzenegger Primary School and the WOT Youth Club will provide refreshments.
Programme on Saturday:
3 p.m. Christmas concert by the MMV Thal, church.
4.30 p.m. Opening of the Christmas Market
5.30 pm Christmas performance by the primary school children
6 p.m. Orchestral brass band of the MMV Thal
Programme on Sunday:
2 p.m. Opening of the Christmas Market
2 p.m. Children's bakery in the Arnold Schwarzenegger Primary School
14-16 h riding for children
2.30 pm Advent with the Singkreis Thal
4 pm Rocking' Christmas
Location
Address
Am Kirchberg 2, 8051 Thal
Organizer
Address
Am Kirchberg 2, 8051 Thal