Herberstein Animal World & Garden Palace
In the region eastern styria
Whether you're an animal lover, romantic, flower enthusiast, or art fan, there is something for every taste at the Herberstein Animal World.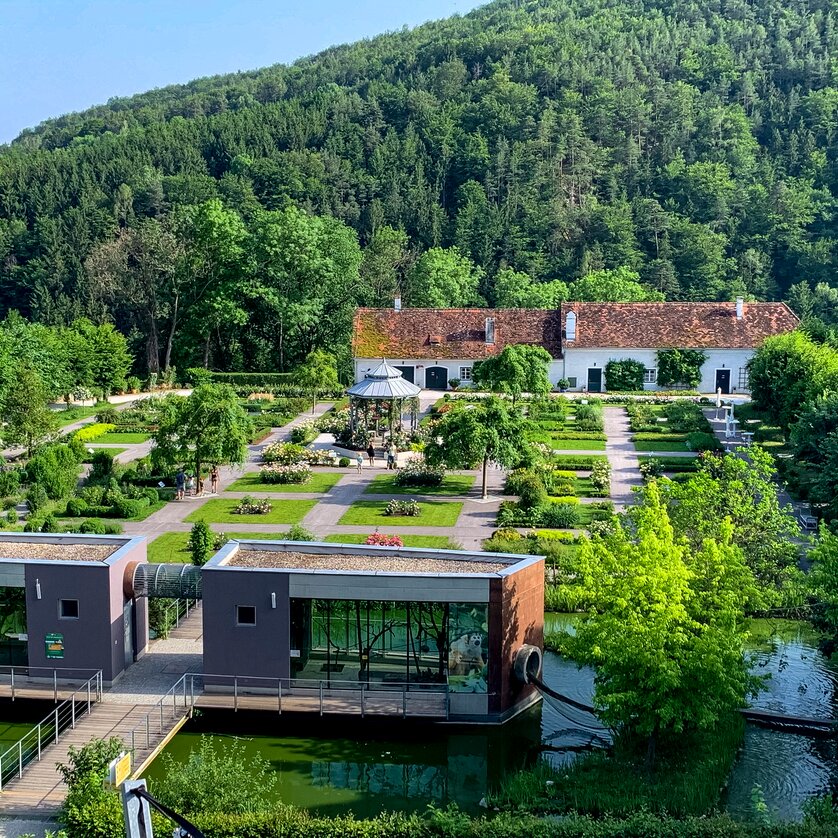 Herberstein Animal World
Take a safari through all the continents and see about 700 animals almost like in the wild. Discover the great and small secrets of the animal world with your family. The petting zoo lets the littlest visitors touch animals, leaving them with shining eyes.
At the feedings with commentary, you can listen to interesting stories about our inhabitants and find out unique, exciting, and interesting information about animal species, ways of living, and individual animals. Watching the cheetahs hunt their piece of meat at the prey simulator is a sensational sight. The puma feeding is spectacular; lions devour 5 kg of beef per meal.
Herberstein Garden Palace
Mysteriously hidden away in the wild & romantic Feistritzklamm gorge is the Herberstein garden palace. Its architecture combines the Gothic, Renaissance, and Baroque styles into a unique jewel that tells of a family tradition stretching back over 700 years.
An exciting excursion is in store at the magnificently blooming and scented historic rose gardens or on a visit to the modern Gironcoli Museum, which captivates art connoisseurs and visitors with its fascinating steel & plastic constructions.
Address
Contact
Tierwelt & Schloss Herberstein
Address
Buchberg 50, 8223 Stubenberg am See