Parks and gardens in Graz
Green spaces in and around the city
Whether you're on a shopping spree or visiting a museum – in Graz you're only ever a few steps away from the next quiet park or colourful garden. The city's vibrant mixture between trendy shopping districts, artistic buildings and charming lanes is complemented by an abundance of green spaces. Water also plays an important role, with relaxing spots at a river or stream, fountain or pond always nearby.
This unique interplay makes for eventful days and plenty of possibilities to relax and enjoy the many things the Capital of Delight has to offer.
Walking & hiking in Graz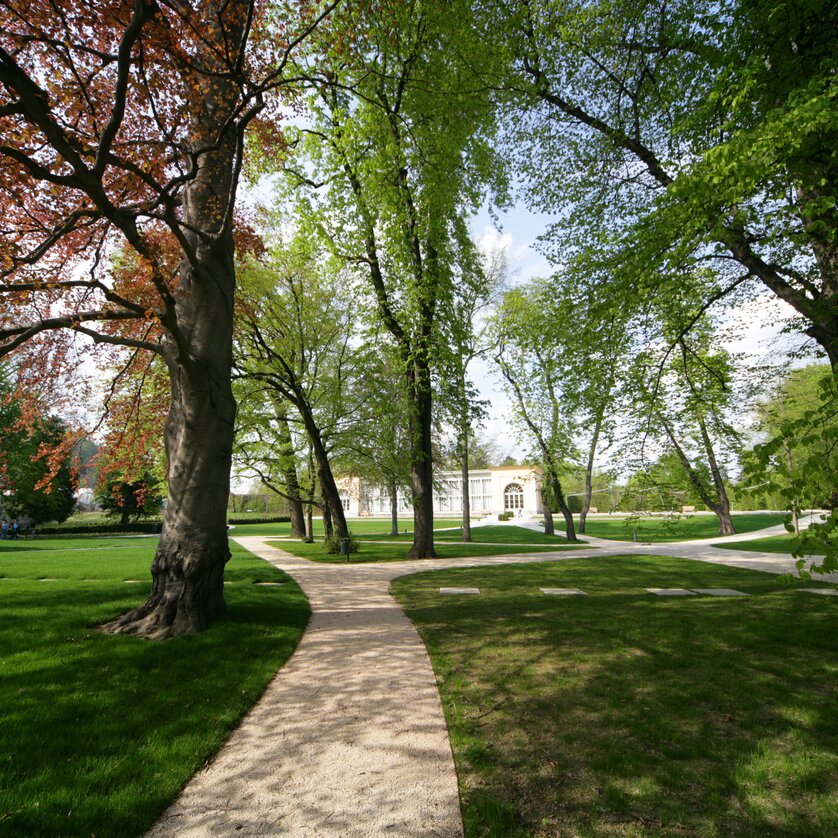 Hilmteich park
Whether it's on the forest trails, at the adventure park or on the water – Hilmteich park is a great place to spend an exciting day. Especially families with kids like to go boating or climbing there or stop by at Café Purberg.
Natural highlights around Graz
A getaway between glaciers and vineyards
Guests have been flocking to Styria for a summer retreat for a long time, lured by the mighty mountains in the north and the charming vineyards and Mediterranean atmosphere of the south.