Walter Kammerhofer: "Forever & ever..."
Finally, the time has come. He is getting married! True to the motto: He who does not want to be tested forever should tie the knot.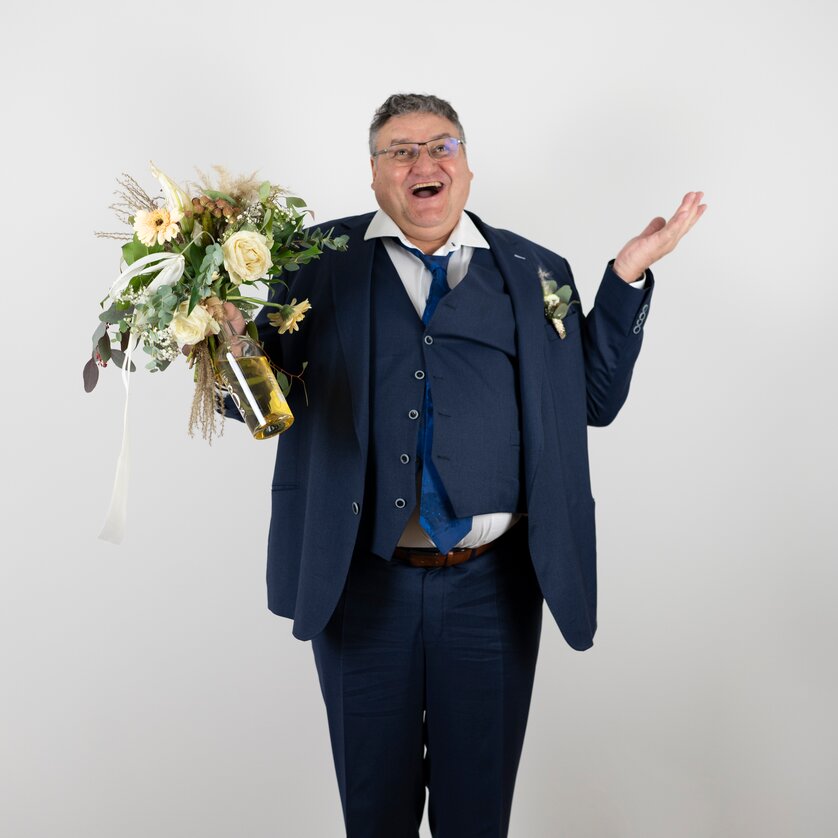 Details
The wedding is perfectly planned. The music, the food, the cake, everything at its best. On the invitation a photo of the happy couple, the bride and her mother.
The only problems are the wedding planner ... and the priest ... and the relatives ... and the difficult daughter ... and the solo entertainer who really only entertains himself alone.
Walter quickly realises at this party: it's only a word from single to done. That's why he drinks a bottle or two. Not to celebrate, but to forget. But what?
We invite you to be part of this unforgettable party. Experience Walter Kammerhofer in his fine threads. He is tense to the breaking point, just like the mood of the illustrious guests.
The most beautiful day in life has come to an end at midnight. Everyone agrees: love makes you blind, but marriage opens your eyes again. Chaos reigns. Does Walter have something to do with it? Or is he the Lord of the Rings after all, that man who can somehow still save everything?
Look forward to a wedding spectacle you wouldn't wish on your worst enemies. You are cordially invited to attend.
Tickets: Ö-Ticket available
Location
Address
Bahnhofstraße 2, 8101 Gratkorn