"The Torn One"
This year, the Sensenwerk theatre association performs a version of Nestroy's "Der Zerrissene" in Deutschfeistritz.
07/08/ - 07/30/2023, Thursday, Sunday, from 18:00 to 21.00

Thursday, Sunday

07/08/ - 07/30/2023, Friday & Saturday, from 19:00 to 22.00

Friday, Saturday

Tradition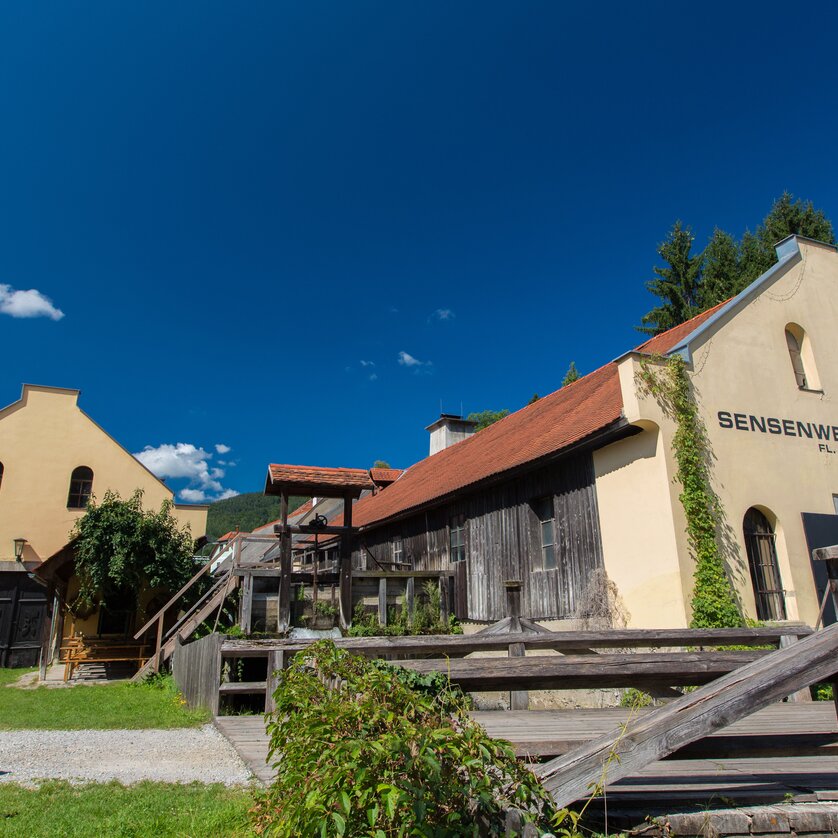 Details
Nestroy's farce about the turbulent search for meaning of a nouveau riche is one of his most famous plays. With wordplay and much irony, he describes a society that forgets everything that makes life so worth living in its search for wealth.
Play with music after J.N. Nestroy
Premiere Saturday, 8 July at 7 pm
Tickets: Reservation under +43 3127 41366 or by mail
Two hours before each performance (Thurs. and Sun. at 4 p.m.; Fri. and Sat. at 5 p.m.) there is the opportunity for an approx. one-hour guided tour of the museum free of charge in connection with the theatre visit.
Please register at the theatre reservation desk!
Location
Address
Rudolf-Klug-Gasse 2, 8121 Deutschfeistritz
Organizer
Address
Rudolf Klug Gasse 2, 8121 Deutschfeistritz