The (Perfect) Disaster Dinner
This year's summer production of TRUNK in Kalsdorf was adapted by Michael Niavarani.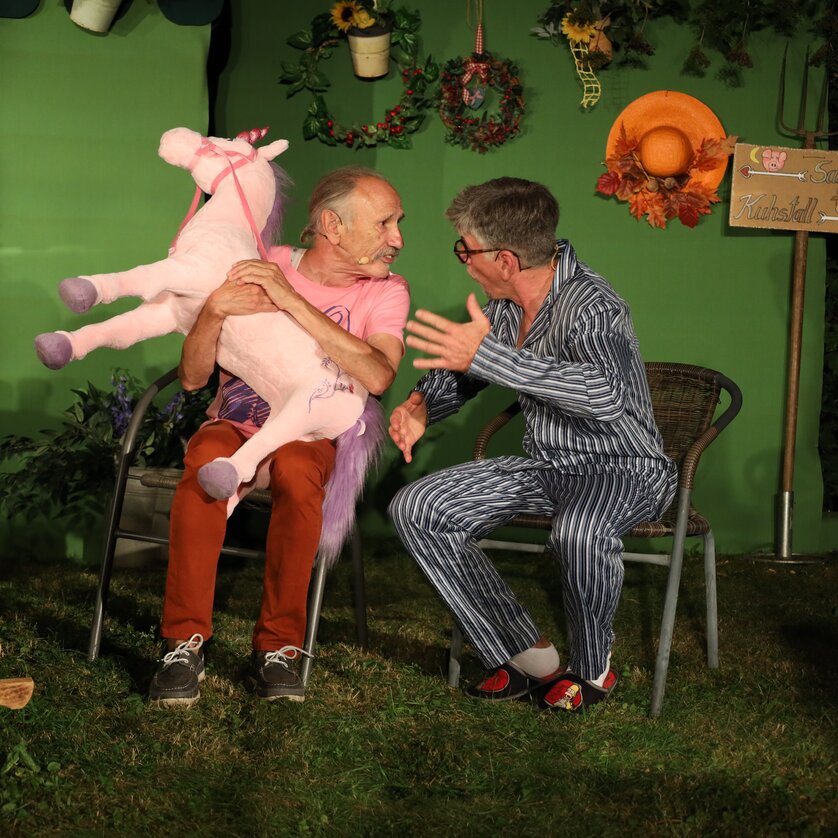 Details
A man in a mid-life crisis needs a mistress. What could be better than inviting her when the wife goes to visit her mother?
This can be arranged in the shared weekend house. A contingency plan should also be taken care of: The long-term boyfriend is also invited as an alibi.
Now nothing stands in the way of the weekend. You would think so, because the wife doesn't leave when she finds out that the long-time boyfriend is coming, because he is the wife's lover. All under one roof, can that go well? And the spouse's lover is also literally already on the proverbial mat.
Tickets: Reservation under +43 664 4349314 (Mrs. Greiner)
Location
Address
Hof und Garten Hauptstraße 289, 8401 Kalsdorf
Organizer
Address
Hauptstraße 289, 8401 Kalsdorf