Summer Festival: Quetschenklampfa
The new, own style "Fuixjazz" resounds at the Schilcherhof in Ligist.
Culinary Delights & Entertainment, Musical Events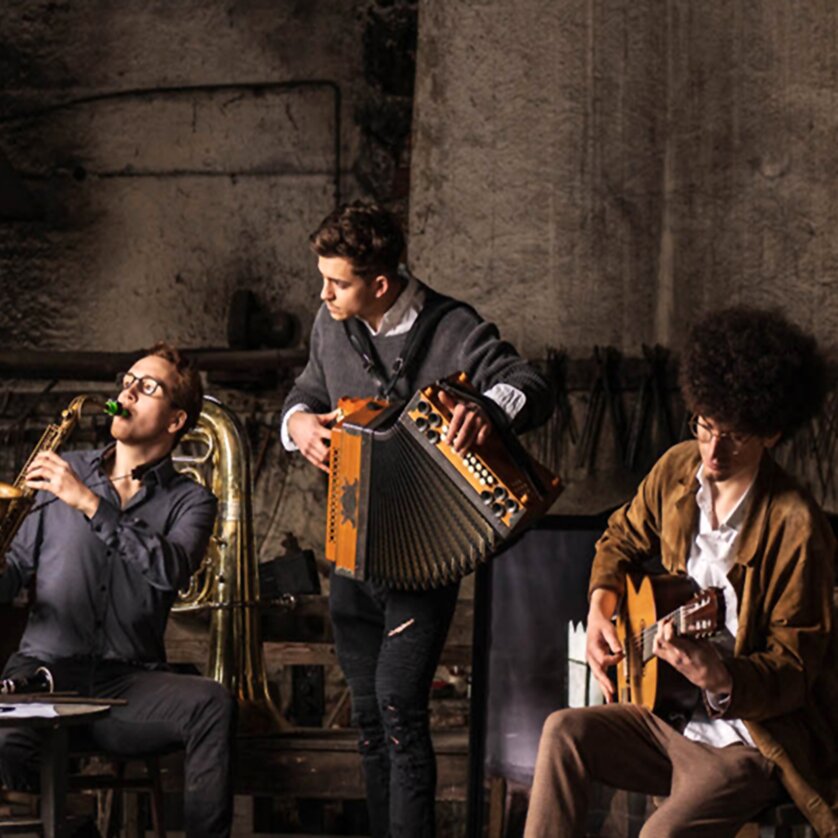 Details
The four Styrians have developed their own style of "Fuixjazz" based on "New Folk Music". VIER VIERTL - Quartet Concert Programme Four quarters - not lengthened, not diluted, not splashed on the half. No! Pure music, earthy and grounded, cunning and shrewd. This is how the Auslese "Quetschklampfa" presents itself A folk-musical Cuvee with four noblest grape varieties.
Simon Ankowitsch - Quetschn
Elias Plösch - Klampfn
Maximilian Kreuzer - bass
Jonathan Herrgesell - saxophone
Location
Address
Dietenberg 50, 8563 Ligist
Organizer
Address
Dietenberg 50, 8563 Ligist