Reading: "Cyanide for Breakfast
Gernot Stocker, provides insights into the everyday life of the nursing staff in Premstätten with his book.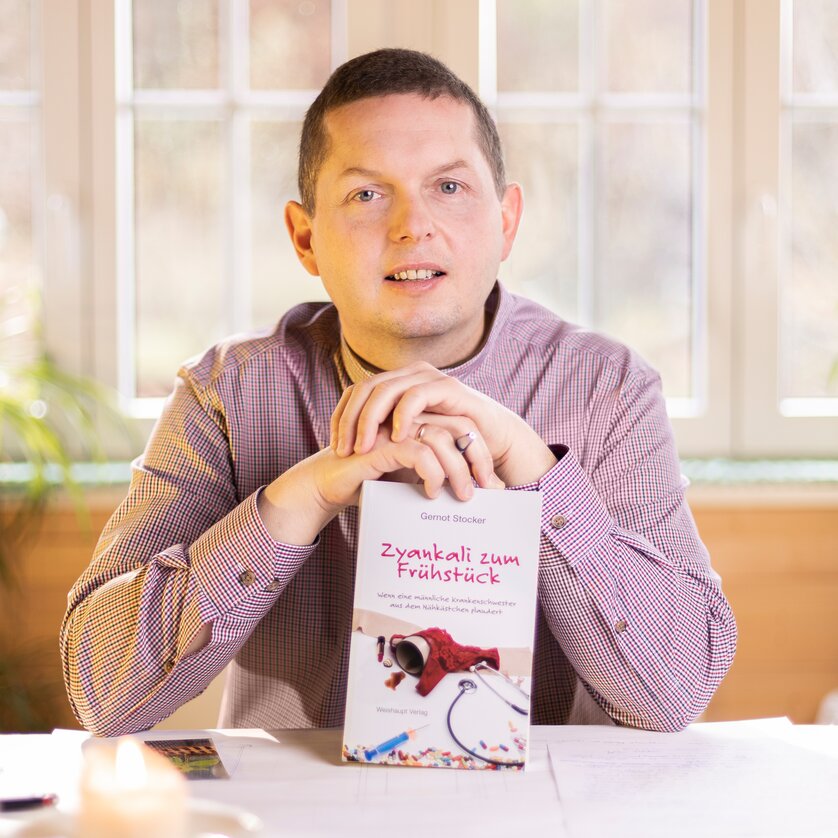 Details
"..... the additional confusing fact that I have been a brother for over 40 human years and a sister for only 23 doesn't make things much easier either. But apart from that, in these said 23 impressive years as a male sister, I have experienced things that were invigorating, deadly, funny, sad, demotivating, reanimating, but also exciting! In the Kultursaal, Gernot Stocker reads from his first book "Zyankali zum Frühstück". In the stories, "which show the quite normal madness or just the routine everyday life of a nurse", he brings thoughtful and humorous - emotional, amusing, unvarnished and honest. Especially at a time when nursing staff are so much in the news, it is valuable to experience first-hand what nursing really means!
Here you can find the flyer for the event.
Ticket reservation online or by phone | Admission: voluntary donation!
Admission from 7 pm
Location
Address
Hauptstraße 95, 8141 Premstätten
Organizer
Address
Winkelweg 1, 8141 Premstätten