Obervoitsberg Castle Play
Effective theatre production on the castle ruins of Obervoitsberg - entertainment at its best above the roofs of Voitsberg.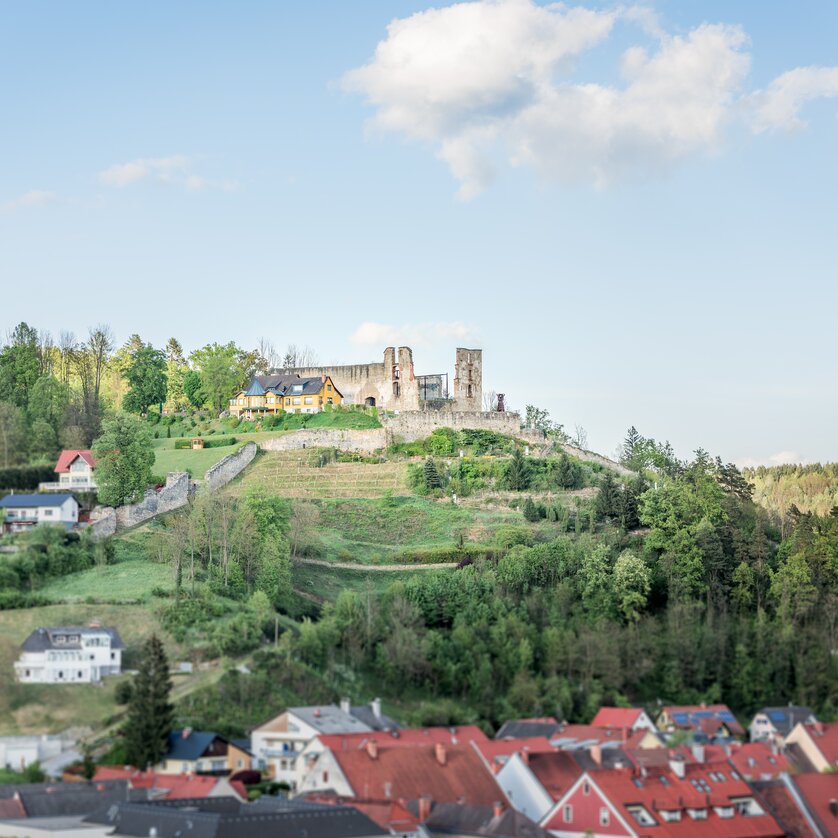 Details
"And what about the lyrics? Was it about right?"
"Here and there something seemed familiar."
There are only a few hours left until the premiere of the play "Naked Facts". At the dress rehearsal, nerves are on edge - at least for director Lukas Traugott. The rest of the ensemble is not only struggling with text hang-ups, sleepy cues, missing props and contact lenses that have fallen out. There is also a lot of humanity backstage. And over the course of the tour, that leads to entanglements that affect more than just what happens offstage.
"The fact is, we have to get out there and put on a show, and ... uh..."
"... and we can't do that in silence. We have to talk to each other already, my dears!"
While a new love affair is brewing between the director and the young actress Susi, an earlier affair is cooling. Stage manager Tim is completely exhausted from working all weekend. Will he have to take over for Sepp Maubach, who concentrates more on his whisky than on his performances? Gerhard and Dorli's secret relationship is put to the test when the good-natured Frederick unintentionally sparks a jealous scene that ends in wild fisticuffs.
But whatever happens BACKstage-UPstage is played. And when performers have to be pushed and lifted to their performances. Because "the show must go on". But then the performance ends with a bang. How will the ensemble cope with this development?
Location
Address
Höhenstraße, 8570 Voitsberg
Organizer
Address
Schlossberggasse 5, 8570 Voitsberg