Murtal Classic
This year, the 22nd Murtal Classic leads through Köflach and Gratwein-Straßengel, where the classic cars can be admired.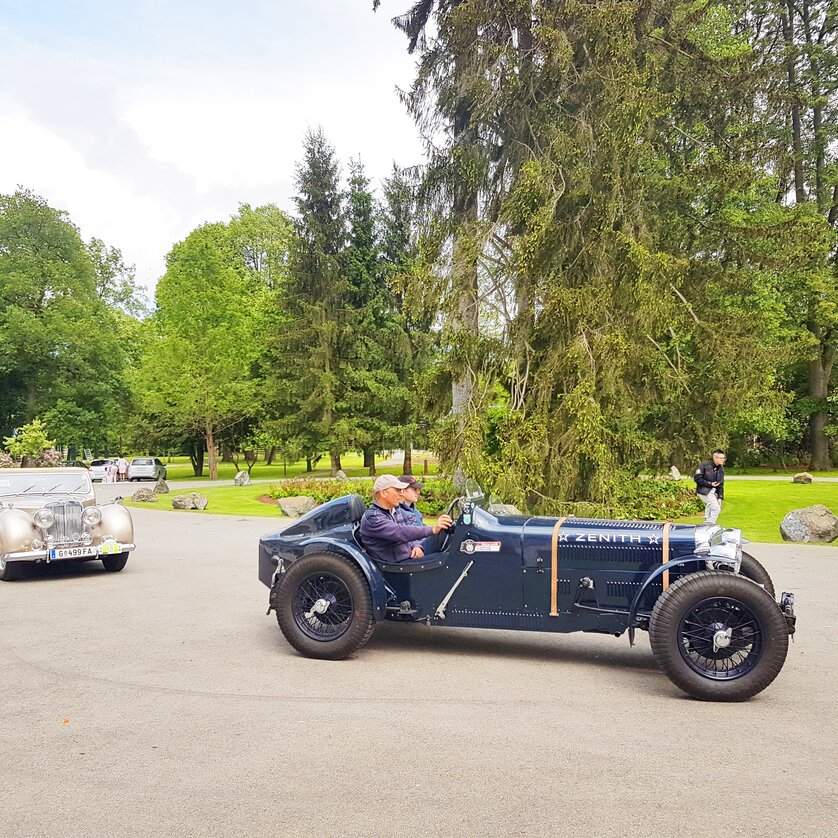 Details
When cars tell stories!
The 22nd Murtal Classic conquers Styria again.
After a 2-year break, the most beautiful old and youngtimers will once again conquer Styria at Whitsun. The Murtal and the whole of Styria offer a wide range of possibilities for fantastic trips and circular tours. Challenging mountain passes, low-traffic routes and special stops make for varied tours.
More than 160 automobiles and over 20 vintage motorbikes will start in Knittelfeld on 4 and 5 June and face the timekeepers. The aim is not to be the fastest vehicle, but to reach the finish line within a given time window.
The oldest vehicles are a Riley Brooklands built in 28 and a motorbike from 1929.
The tour on Saturday leads 180 km over beautiful country roads from Knittelfeld to Krakaudorf, Tamsweg, St. Georgen am Kreischberg and St. Lambrecht to Judenburg.
The tour on Sunday leads the car enthusiasts almost 220 km over the Gaberl to Köflach, Judendorf-Straßengel, Pernegg, Leoben and via St. Michael back to the Murtal.
Thousands of visitors and classic car fans will be present at the various timekeeping stations and along the route to ensure that the atmosphere is once again top-notch.
A special highlight is the Murtal City Grand Prix. On Saturday at 7 p.m. and on Sunday at 2.30 p.m. the classic cars will compete in the city centre of Knittelfeld.
The award ceremony will take place on Sunday at the Kulturhaus.
Location
Address
Rathausplatz 1, 8580 Köflach