Top Event
Mother's Day at the Lipizzaner Stud Piber
Our true heroines are the mother mares! A special gift for special people: A wonderful day at the Lipizzaner stud on 8 May including a multi-course lunch in the state rooms at Piber Castle, a guided tour of the stud and a presentation of the broodmares and their foals.
05/14/2023, from 10.30 to 16.00

Culinary Delights & Entertainment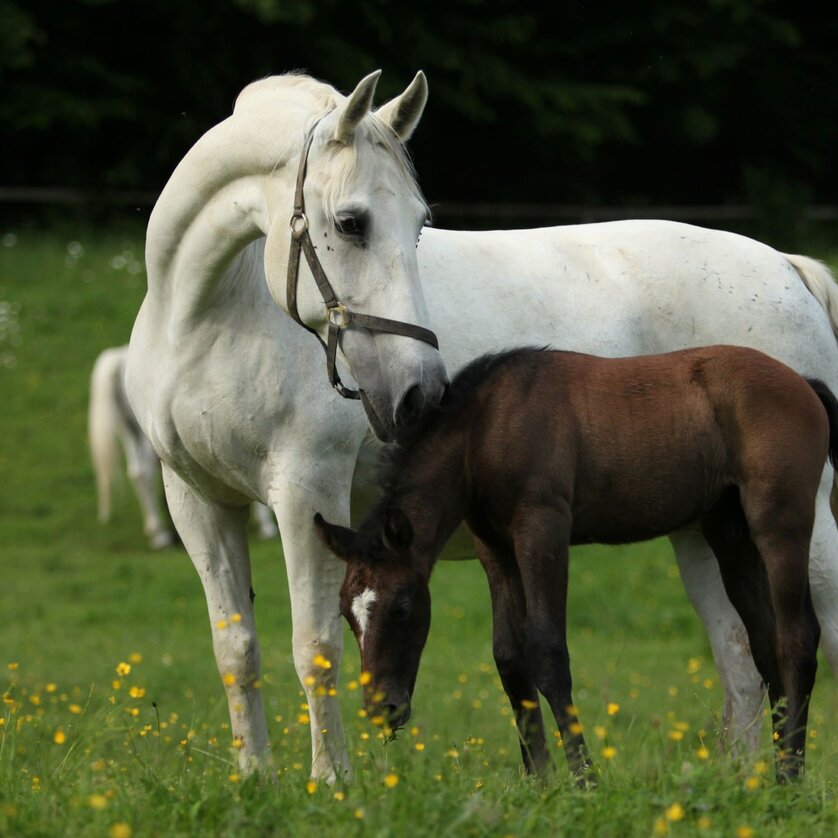 Details
The mothers are the true heroines, also at the Lipizzaner Stud Piber. They and their foals receive the greatest attention and care. This year, the Mother's Day celebration takes place in a different way for the first time. The focus is on the mothers. An ideal and unforgettable gift.
It starts with a welcome drink in the arcaded courtyard of the castle.
Afterwards, visitors will experience the noble white horses up close during a guided tour of the stud farm. This is followed by lunch in the beautiful state rooms, which are only accessible on special occasions. The culinary treat is a 4-course menu, drinks included. The "Irrwurzla" provide the musical accompaniment.
The children can make a special Mother's Day gift and souvenir and let off steam in the large playground.
The day is rounded off by the foal presentation, where the offspring and their mothers can be admired at close quarters and you can learn all about the first days and years of the Lipizzaner's life.
Programme on Mother's Day on 8 May 2022
10:30 a.m. Reception with a glass of sparkling wine in the arcade courtyard of Piber Castle Followed by a guided tour of the stud farm with lots of interesting information about the noble white horses.
❖ 12:00 p.m.: multi-course lunch in the state rooms of the castle
2:15 p.m.: Foal presentation The ticket costs EUR 90 for adults and EUR 55 for children up to 12 years of age, including all entrance fees and lunch, including drinks.
Location
Address
Piber 1, 8580 Köflach
Organizer
Address
Piber 1, 8580 Köflach