Mario Schlembach: digging today
The latest work "digging today" by Mario Schlembach is presented in Köflach.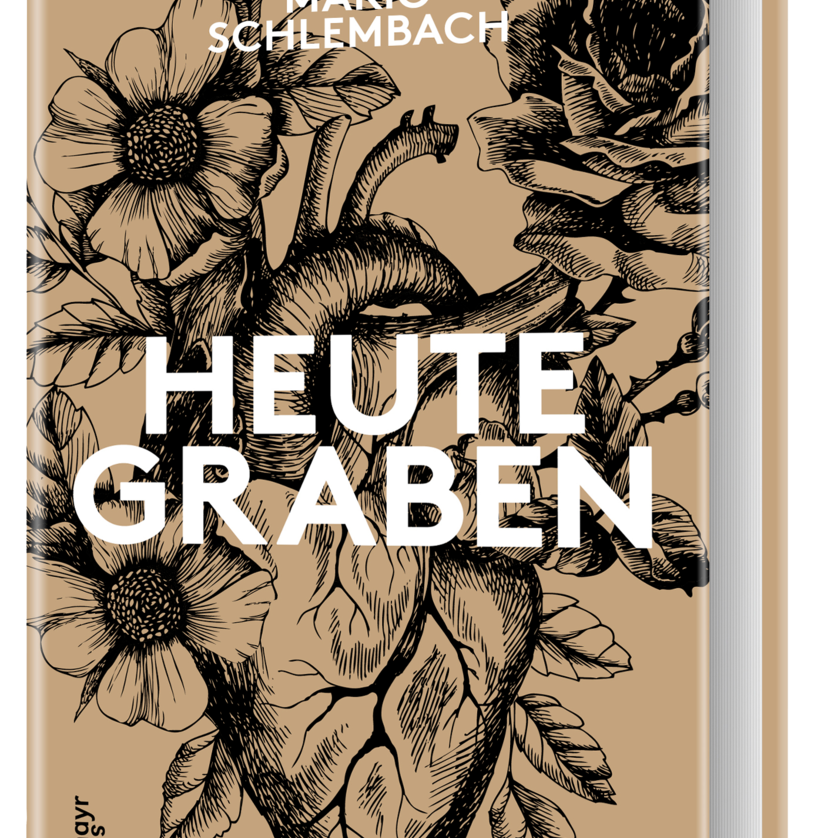 Details
It all begins with A. A gravedigger boards a train and meets A., his first love. A. is also the reason why he begins to write. In his diary, he embarks on an odyssey along the shoals of everyday dating and cemetery life. When he is diagnosed with the same lung disease as Thomas Bernhard - curiously enough, after he has intensively studied his work - the fear of death fuels his tireless search for true love. Will he find it or will it remain forever out of reach?
In digging today, Mario Schlembach pulls out all the stops of autofictional storytelling and digs through a never-ending encyclopaedia of failure with an excavator shovel full of irony. In the process, Schlembach proves himself to be a true master of the tragic-comic; laughter is never far away even in the saddest moments. No time for thoughts of one's own transience - before the next grave, there is still the greatest love story of all time to complete. "How many more ways do I have to search to not find A.?"
Mario Schlembach, born 1985, grew up as a farmer's son next to the Sommerein camp cemetery. Studied theatre, film and media studies, philosophy and comparative literature in Vienna. In the academic year 2020/21 he graduated from the Friedl Kubelka School for Independent Film. Schlembach lives as a writer and gravedigger in Vienna and Lower Austria. His first two novels "Dichtersgattin" (2017) and "Nebel" (2018) were published by Otto Müller Verlag and received numerous awards.
Admission: € 7,- pP | with Book-Card € 5,-
Location
Address
Bahnhofstraße 6, 8580 Köflach
Organizer
Address
Bahnhofstraße 6, 8580 Köflach