Top Event
Lipizzaner Alpine Pasture Drive of the Young Stallions
Nothing is as noble, nothing as graceful as the world-famous Lipizzaners, who have been bred at the Federal Stud Piber since 1920.
09/09/2023, from 10.00 to 16.00

, Culinary Delights & Entertainment, Tradition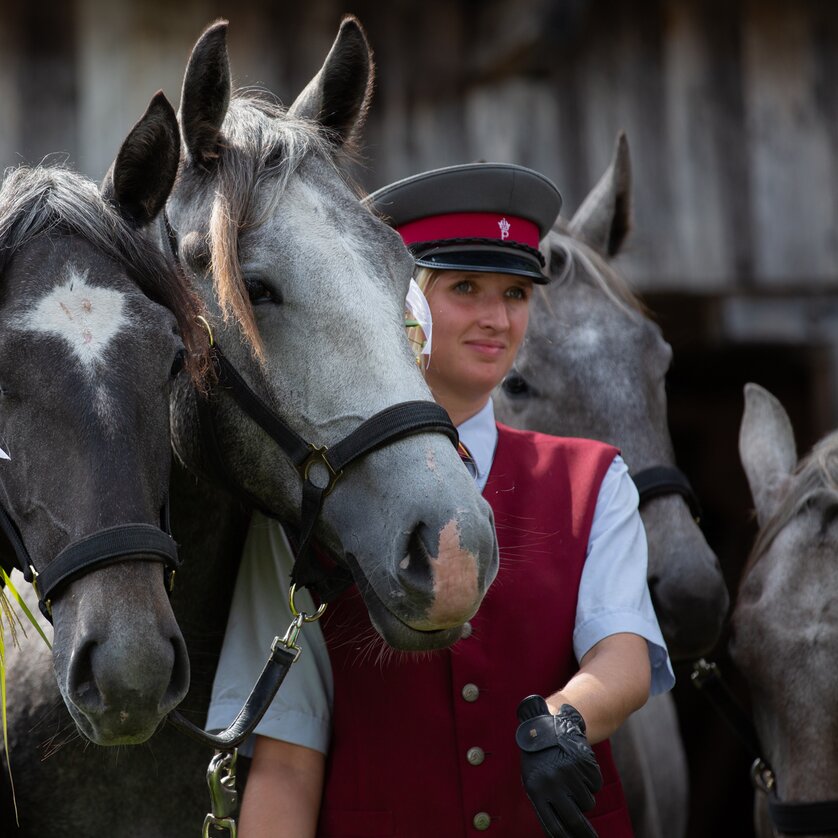 Details
Once a year, you have the opportunity to experience the Lipizzaners in a very special way and to witness a unique event, namely when the approximately 40 one- to three-year-old young stallions, who spend the summer months at the Stubalpe, start their journey home to Piber. Culinary delicacies and regional cuisine from the restaurants, direct marketers and producers of the Lipizzaner homeland and a colourful festival programme accompany the guests in Maria Lankowitz, Köflach and Piber.
Here you can find the current folder of the Lipizzaner Stud Piber.
Programme:
approx. 12 p.m. Decorating of the Lipizzaners at GH Wiendl
approx. 1 pm Blessing of the Lipizzaners in Maria Lankowitz
approx. 2 p.m. Entry of the Lipizzaners in Köflach
Afterwards return to the stud farm Piber (without programme)
Location
Address
Puchbacherstraße 204, 8591 Maria Lankowitz
Organizer
Address
Rathausplatz 1, 8580 Köflach