Indian Summer Market
An old-fashioned food market at the scythe factory in Deutschfeistritz attracts guests from near and far.
Tradition, Culinary Delights & Entertainment, Activities for children, Musical Events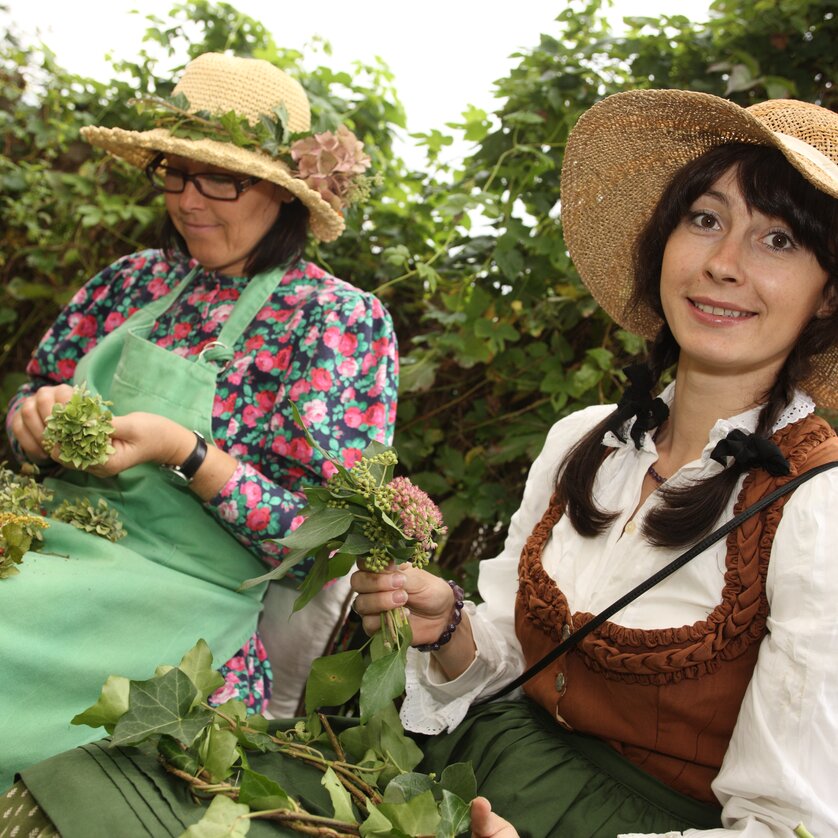 Details
Ancient Viktualienmarkt
In the beautiful inner courtyard of the factory premises and in the factory hall, an old-fashioned food market is held on the last Saturday in September. Homemade delicacies from "Grandma's kitchen" such as fine strudels, jams, liqueurs and schnapps are on sale. For refreshment there is the "Sensschmied-Sterz" with Häferlkaffee, kettle sausage, various soups, rye doughnuts and much more. A colourful children's programme and guided tours of the museum are not to be missed. Musical entertainment is provided by the Fuchsbartl Banda from Deutschfeistritz.
Free admission!
Location
Address
Rudolf-Klug-Gasse 2, 8121 Deutschfeistritz
Organizer
Address
Rudolf Klug Gasse 2, 8121 Deutschfeistritz