Forest bathing
Never heard of it? Then it's high time you tried forest bathing in the Laßnitzhöhe region!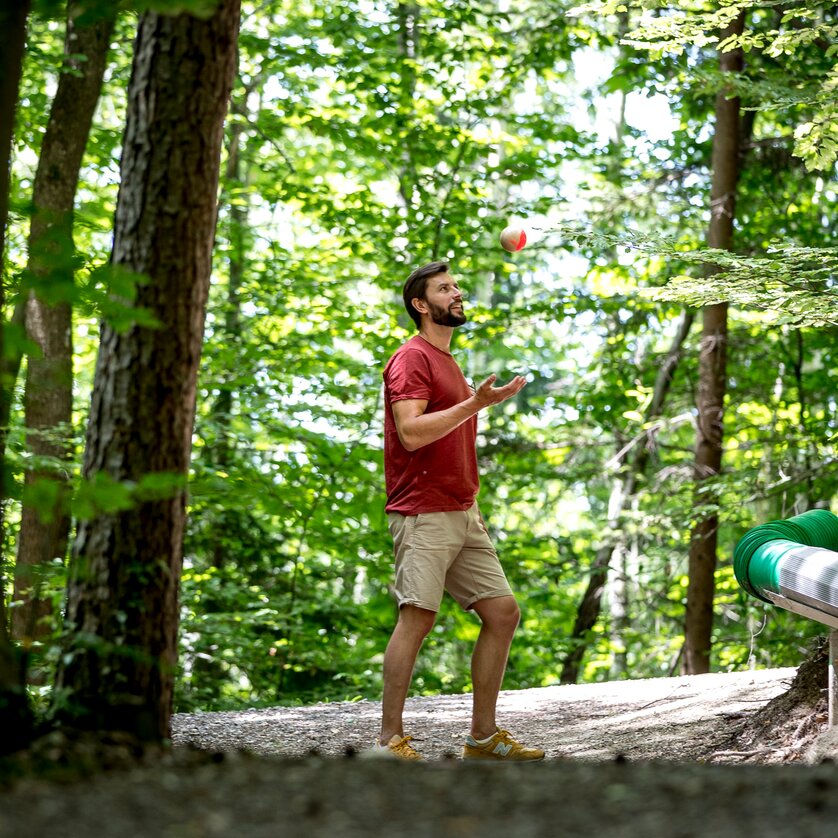 Details
It is also quite simple: forest bathing means consciously using the diverse, positive effects (both physical and psychological) of the forest for your own health. Time in the forest means deceleration, being in the HERE and NOW, consciously experiencing the forest as a natural space with all senses, mindfully and attentively. With careful, expert guidance, everyone can get to know forest bathing, try it out and strengthen and deepen its effects. The arboretum and tea house in Laßnitzhöhe are ideal for this purpose, and anyone who experiences "being in the forest" will notice immediately that the forest has an effect! Finding health, well-being and vitality through forest bathing in the Health Filling Station - Forest is the goal of our "Forest Bathing" tour.
Registration: required by phone 0664 45 45 699 or by e-mail.
Meeting point:
Allerleierei
Cost:
€ 25.00 per person
(minimum participation: 11 persons, maximum participation: 24 persons)
Payment will be made to the trainer on the day of the event.
Trainer:
Mag.a Maren Pressinger-Buchsbaum (nature and forest educator, forest bathing trainer)
Location
Address
Hauptstraße 23, 8301 Laßnitzhöhe