Celebrate sustainably!
Wedding, anniversary, (company) celebration, birthday - if you value sustainability, it is not so easy to find providers from the region. In Weinitzen you will be presented with a sustainable offer.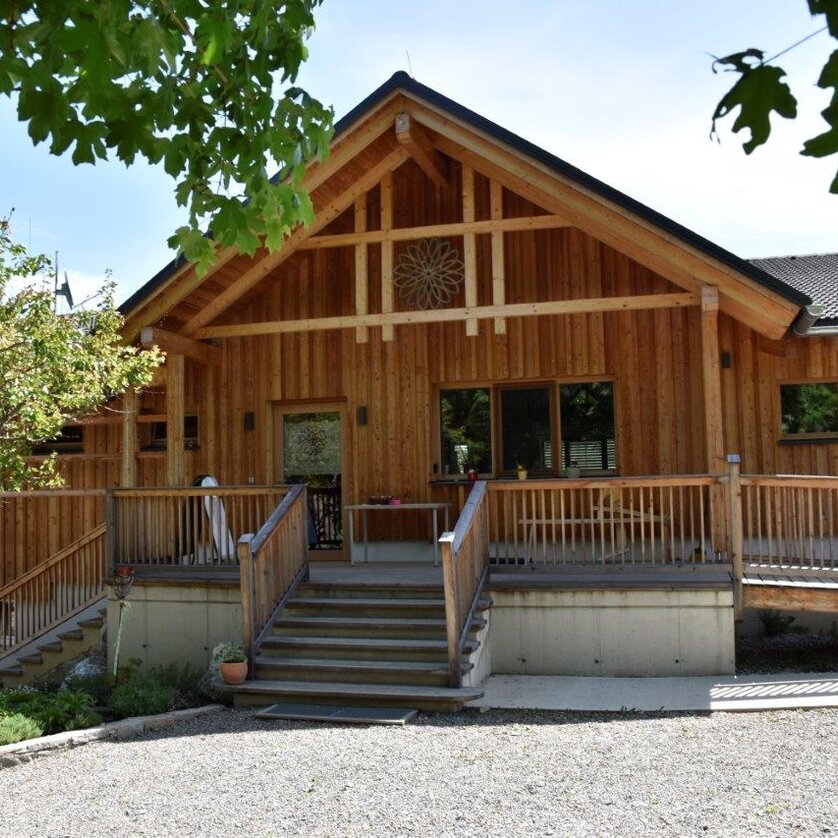 Details
Programme highlights on Saturday: Fashion with festive organic fashion show and fine wines from Styria: 13:30 reception, 14:00 organic fashion show, followed by tasting of fine Styrian wines.
Sunday: Music 11:30 Roa Stoa, 15:00-16:30 Die Knöpferlstreich, with "gscheit`n" and funny Zuagobmvon Sepp SpannerEach at 14.00 Festive organic fashion show by Peaces.bio
- Peaces.bio Kleiderkunst- & Design Manufaktur from Peggau.
- Le&LeLa - Sustainable catering from the region
- Vom Hügel- organic flowers and sustainable wedding decorations
- Freistätter Wolfgang- the filmmaker for special occasions
- Feinheit-Goldsmith
- Familie Anhofer - family music, occasion candles and custom-made wooden boxes from Styria.
- Colourful music programme
- Picnic in the orchard
- Barbecue and pastries from the clay oven
- Singing, dancing, ... and much more.
Location
Address
Eisenbergerweg 45, 8045 Weinitzen
Organizer
Contact
Eisenbergerhof, Maria Eisenberger
Address
Eisenbergerweg 45, 8045 Weinitzen