Cartoons by Oliver Ottitsch
Since his school days, he has been entertaining those around him with trenchant drawings, which can be marvelled at in Köflach.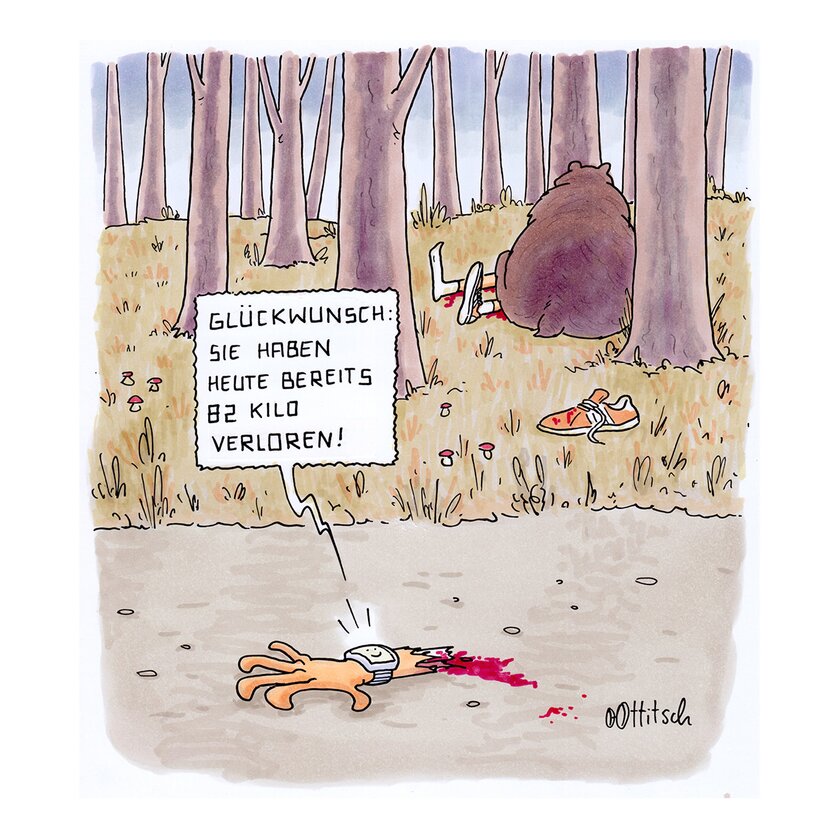 Details
CONGRATULATIONS
The artist will be present at the vernissage on Friday, 9 Sep. Music: Paul Gritsch
Oliver Ottitsch has been drawing and entertaining his environment since his school days, with hearty jokes and the cruelty of the world turned into comedy. In the meantime, he not only no longer receives bad marks for his behaviour, but is sometimes even awarded cartoon prizes. A growing number of books and exhibitions pave his way.
His works have been published in Stern, Spiegel, Titanic, taz, Eulenspiegel, Nebelspalter, Schweizer Monat, the Humanist Press Service and the American Bystander.
Oliver Ottitsch's work will be on display at Kunsthaus Köflach, along with lots of original cartoons, a few prints, comic strips, a handful of objects and selected printed matter. Highlights from over a decade of cultivated adult entertainment. A cornucopia full of hard-hitting humour. Because Ottitsch is only great at giving if you're tough.
Location
Address
Bahnhofstraße 6, 8580 Köflach
Organizer
Address
Bahnhofstraße 6, 8580 Köflach