BettyO: "Not to KABAretten"
The big red piano is BettyO's trademark, she makes a guest appearance in Hausmannstätten.
Art , Musical Events, Show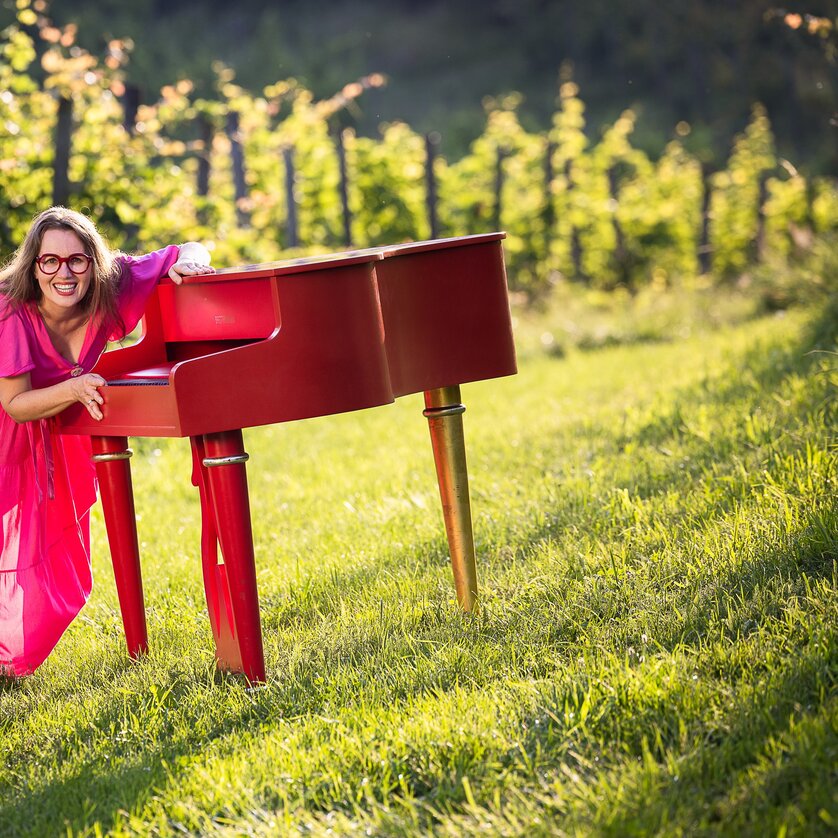 Details
If you don't fit into any pigeonhole, you probably have too big a piano with you. BettyO, who was the first Austrian to be awarded the international cultural exchange prize "Freiburger Leiter", rhymes her way through the parables of life on the red pianinO and transforms her everyday observations into colourful to bittersweet mouth songs.
With stage-sure Styrian, the former musical actress presses authentic solo programmes and cannot be saved from facets.
Under the following link you will find the poster of the event.
Admission: Ticket to VVK at the Hausmannstätten municipal office and Ö-Ticket
Location
Address
Hauptstraße 50, 8071 Hausmannstätten
Organizer
Address
Marktplatz 1-2, 8071 Hausmannstätten