Beautiful Sounds in the Hill Country - International Choir Week
Finally singing together again!!! Happy voices resound in Nestelbach near Graz.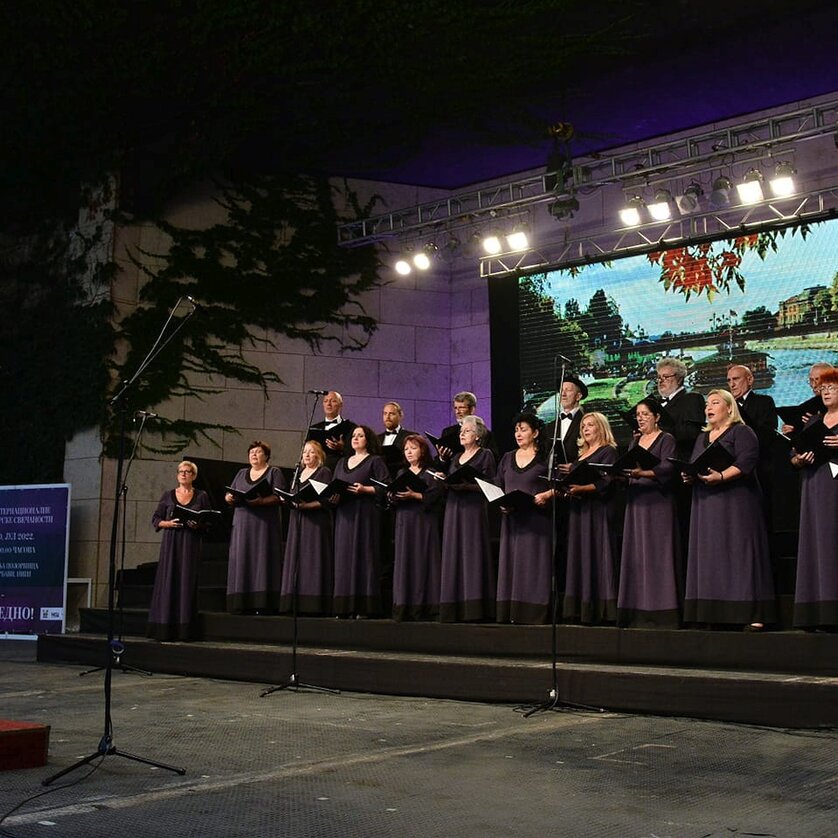 Details
The Kulturverein Achteck would like to invite all choir singers who missed singing together during the months of the Corona Lockdown to a few relaxing, stimulating days in Nestelbach near Graz. With our two choir directors MMMag. Ilze Kroja-Holzer and Mag.art. Vesna Petković we will rehearse traditional, classical and new songs from Styria and from the country to which this year's focus is dedicated: Serbia. For the last two days we expect a guest choir from Serbia: The Niški kamerni hor/Kammerchor Niš under the direction of Ivana Milošević will rehearse with us, give a public concert on Thursday evening and sing our final concert with all participants on Friday.
Public concerts in the framework of "Beautiful Tones 2022":
Wednesday, 7 Sep. 2022, 8 pm Choir Sosamma: "Balkan Medley" and by "Vesna & Balkanology".
Thursday, 8 Sep. 2022, 8 p.m. Concert of the Niški kamerni hor/Chamber Choir Niš
Friday, 9 Sep. 2022, 8 p.m. joint final concert of the Beautiful Sounds 2022
Location
Address
Schulstraße 4, 8302 Nestelbach bei Graz
Organizer
Address
Krumegg 64, 8323 Krumegg