Anniversary celebration Fuchsbartl-Banda
The thoroughbred musicians of Fuchsbartl-Banda know how to combine the authentic sound of Styrian folk music with the joy of experimentation and the courage to try something new.
Musical Events, Folk music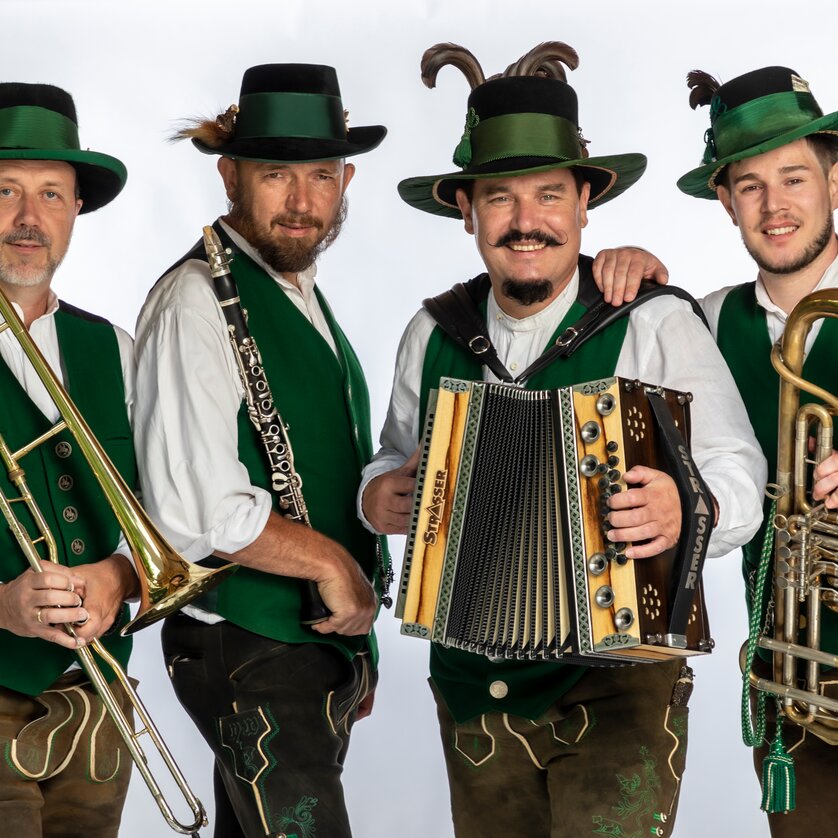 Details
Musicians with body and soul
In 36 years, they have developed their own sound for their music group, but they also know how to authentically recreate the sound images of other legendary Styrian music groups such as the Edler Trio, Kern Buam or Lustige Obersteirer. The special feature of the group is that they also sing a lot: They have inn, poacher, love and alpine songs and yodels in their rich repertoire, from which they draw at weddings, ball events and other social and customary occasions - without amplification systems. The Fuchsbartl-Banda often use up to 30 different musical instruments, so variety is guaranteed. Clemens Wiesenhofer is already the second generation of musicians to play with the Fuchsbartl-Banda. The 4 published CDs, the 100-page Fuchsbartl-Banda booklet and the EP single record give an overview of this "band breadth". Fuchsbartl-Banda were awarded the "HARMONIKA AWARD 2017" for their services to folk music.

Admission: SA € 10,- | SO € 15,-
Saturday: Film evening "36 years of Fuchsbartl-Banda".
Sunday: with musical guests such as "Die 4 von der Koralm", Steirer Dreier, Steirer Musi, Stiwoller Bradlmusi.
Moderation: Karl Lenz from ORF Styria
Location
Address
Rudolf-Klug-Gasse 2, 8121 Deutschfeistritz