The Flight Graz 4D
A cinematic adventure through the city center of Graz
The Flight Graz 4D – A cinematic adventure through the city center of Graz
THE FLIGHT GRAZ 4D takes you on an adventureous 10 minutes tour through the city center of Graz. You will experience the highlights of the city like never before, thanks to modern 4D cinema technique. You virtually accompany a fly on her flight over Graz and visit more than 25 of the most beautiful sights, squares and buildings of the Styrian capital.
The full motion seats will enhance the experience and offer a new dimension of visiting the city – a very unique experience! You dive deeper into the experience with the help of additional effects like wind, fog,stroboscopic flashes and many more.
You reach "The Flight Graz 4D" with the elevator from Schlossbergplatz or by walking up the stairs leading to the Clocktower.
Opening hours:
daily, 10 am - 8 pm (performance every 20 minutes)
TICKETS ONLY AVAILABLE at the cinema!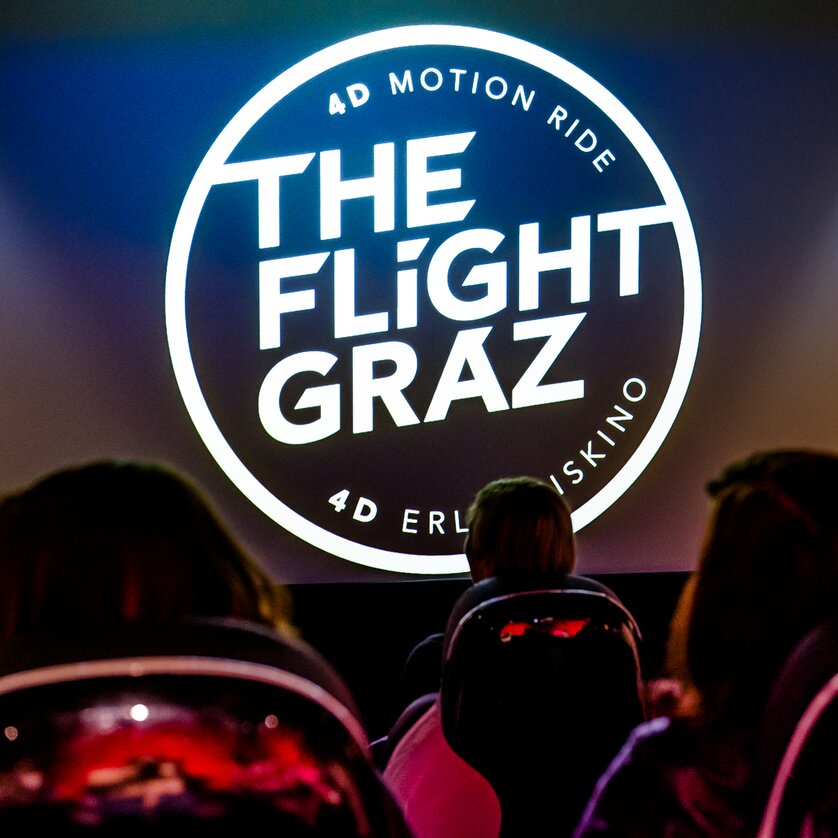 Address
Contact
The Flight Graz 4D
Address
Schlossberg - Kasematten, 8010 Graz