Burg Riegersburg
The Riegersburg is considered the largest castle in Styria and is one of the most popular destinations in the country.
As an impregnable fortress, it sits enthroned high on the rocks and is not one of the most popular sights in the region for nothing. Thanks to its imposing fortifications and the unique location of the castle, it was already one of the strongest fortresses in the West that was never conquered.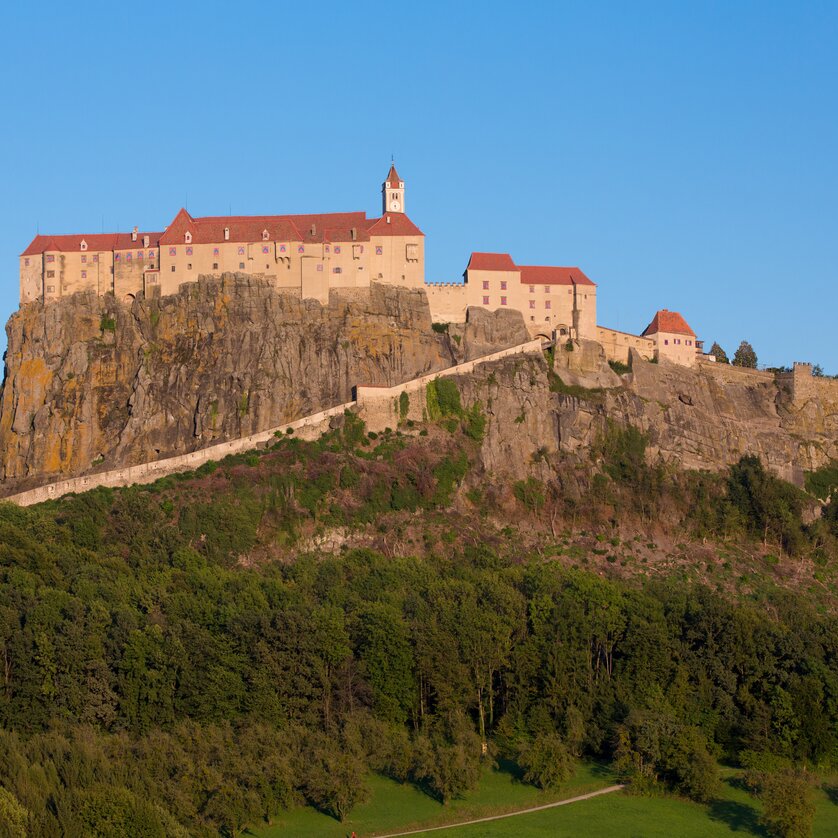 Details
History can be experienced here. The three museums (castle museum, witches museum, weapons museum) can be visited very well alone or with a guided tour. You immerse yourself in a completely different world and learn a lot about life in the castle, marvel at beautiful rooms, learn a lot about witches and weapons.
However the castle is reached by our visitors - the ascent is a priceless experience. Whether you want to climb the castle with the inclined lift built in 2003, on foot or via the via ferrata - the castle complex offers numerous attractions that are just waiting to be discovered.
There is a varied program especially for families and children.
Visit the bird of prey sanctuary in Riegersburg. You can expect an impressive and highly professional flight demonstration with birds of prey. Learn more about the high art of falconry and get to know the kings of the skies up close.
Address
Address
Riegersburg 1, 8333 Riegersburg