Abenteuer Erzberg
Europe's most modern open-pit mine to experience up close. From Graz you can reach the Erzberg by car in about 1.5 hours.
Are you planning an exciting and entertaining excursion or an unforgettable day? Then Abenteuer Erzberg is the right place for you. Experience pure Erzberg feeling during the ride with the Hauly, the Thursday blasting in the open pit, the tour in the show mine and in the exhibition Oswaldirücken.
Pre-registration is requested to secure participation in the tours offered. Visitors will find free parking directly opposite the reception building at the Valley Station. Abenteuer Erzberg recommends sturdy shoes and warm clothing for the underground mine.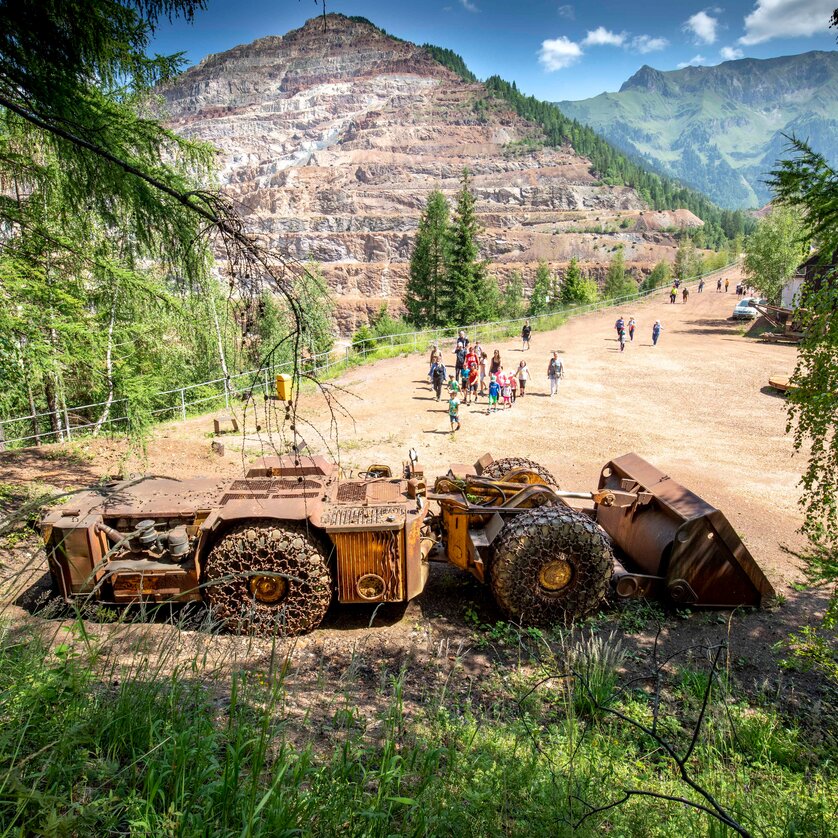 Address
Contact
Abenteuer Erzberg
Address
Vordernberger Straße 55, 8790 Eisenerz