BUSPARKINg
during Christmas time in Graz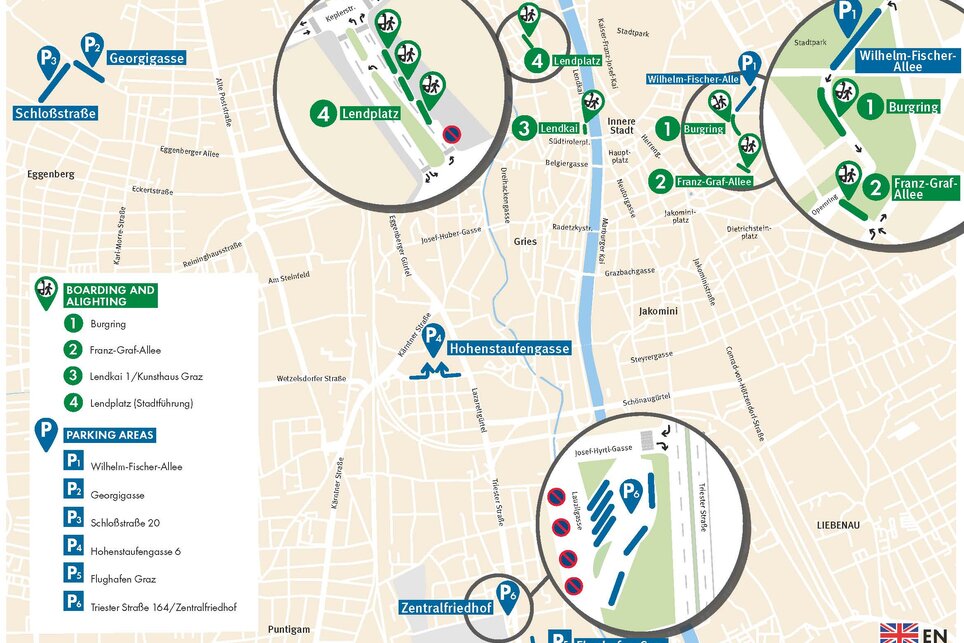 Coach parking in Graz
Boarding and disembarking of passengers and parking
Boarding and alighting:
Coach parking in the green parking zone - including overnight parking:
Extra-wide parking spaces for coaches are available at Georgigasse in Eggenberg, south of Schlossstraße. Day tickets for parking in the green zone between 9 am and 8 pm are available for 9 Euros. Parking is free of charge on Saturdays and Sundays. 
Additional bus parking spaces during Christmas time in Graz:
Wilhelm-Fischer-Allee
Schloßstraße 20 I Eggenberg
Hohenstaufengasse 6
Triester Straße 164 I Graz Central Cemetery (Zentralfriedhof )
Airport P5