Yoga in nature
The Aboretum in Laßnitzhöhe is the most beautiful place for yoga in nature.
06/20/ - 08/09/2023, weekdays.tu.we, from 17:30 to 19.00

Tuesday, Wednesday

08/22/2023, from 17.30 to 19.00

08/23/2023, from 17.30 to 19.00

08/29/2023, from 17.30 to 19.00

08/30/2023, from 17.30 to 19.00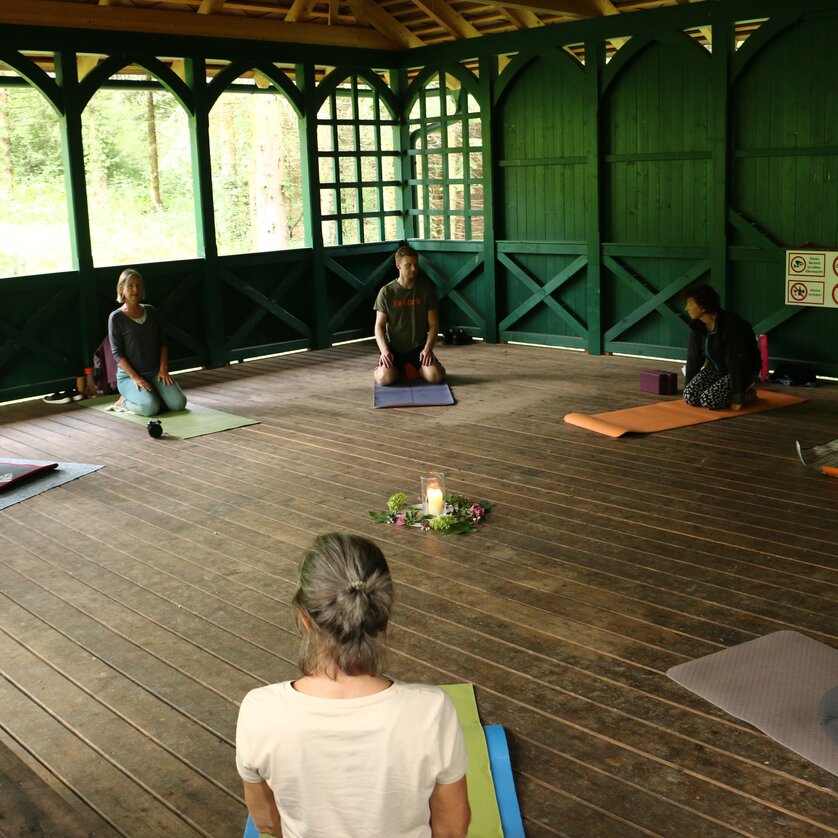 Details
In this place of silence you have the opportunity to practise yoga in the midst of nature, but protected from wind and weather. Guided by the holistic concept of Purnayoga, which is related to medical yoga, you can join without previous yoga experience or deepen your yoga if you seek the expert correction of your postures by a physiotherapist.
This summer's focus is on strengthening your resilience and musculoskeletal system in connection with nature. Certain plants and herbs will accompany us in the yoga session.
In case of bad weather the course will take place online!!!
Registration: required by phone at 0664 9190266 or by e-mail.
Each participant has to bring their own mat, blanket and seat cushion or blocks!
Cost:
€ 145,- for a block of 10 per person.
The block can also be transferred to others (holidays). Excused appointments can be made up on request if there is free space in the opposite group!
Trainer:
Laura Zierer Physiotherapist
Location
Address
Hauptstraße 23, 8301 Laßnitzhöhe
Organizer
Address
Liebmannweg 14, 8301 Laßnitzhöhe