Martin Großschädl
The cabaret artist makes a guest appearance with the programme "The Tall Blonde with the Brown Monkey" at the KUSS Hall in Seiersberg.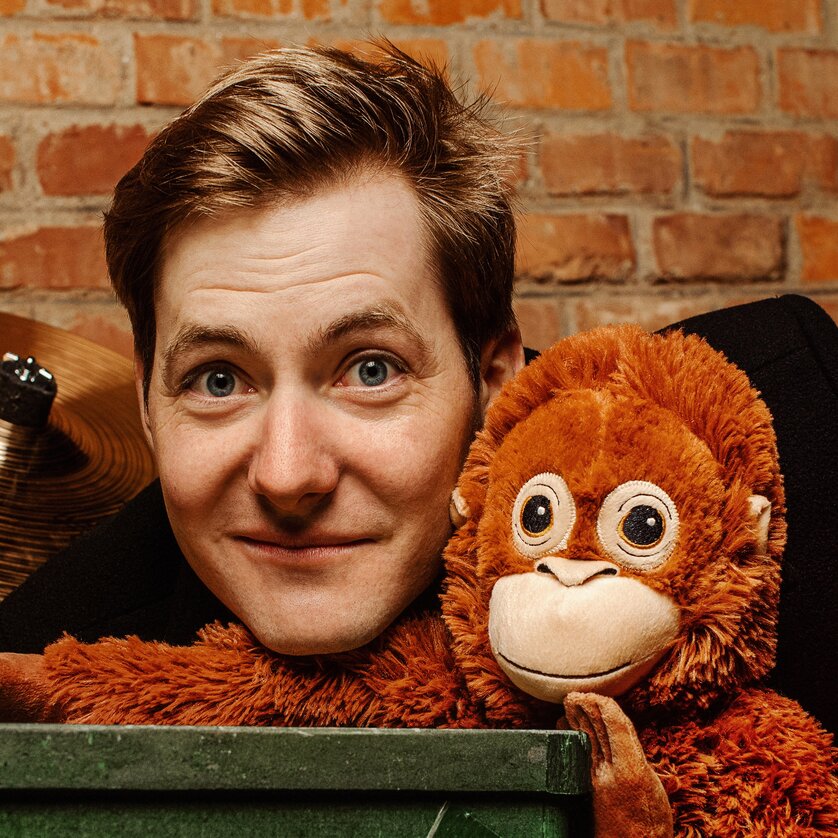 Details
"If someone goes on a journey, he can sing about it," Michael Großschädl thinks in his second programme. And since you're never alone with yourself, but it's easier to make music in pairs, he brings along an animal duet partner. As an animal duo, the two explore the shoals of interpersonal communication, discover the similarities between humans and apes, stumble unexpectedly into a spaghetti western and chase the important questions of the world: Does evolution also exist with a return ticket? Do donkeys read? And does toilet paper never run out, even on Noah's Ark? Thus, the linguist and pianist spans a wide arc from a simple train journey to the dawn of mankind with his musically humorous observations of the world. Jungle beats included!
Tickets available at the Seiersberg-Pirka community centre or by calling 0664/8308404.
Location
Address
Bertha von Suttner-Straße 10, 8054 Graz
Organizer
Address
Feldkirchnerstraße 21, 8054 Graz