Köflach carnival
This year, the Köflach carnival is more colourful, cheerful and varied than ever.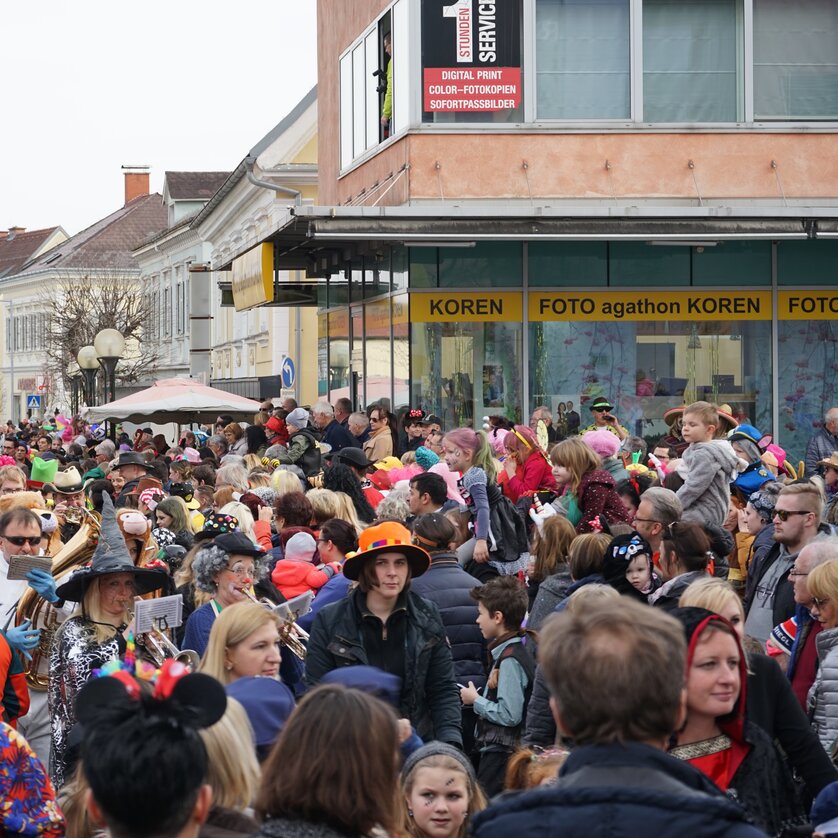 Details
From 1 p.m. onwards, DJ Alex will provide the party atmosphere at the town hall square and both the party tent and the carnival mile will open their doors from that time onwards. At 2 p.m. the carnival procession, led by the Köflach carnival guild and the ESV ASK Oberpichling, will start. Thus the traditional "Pichlinger Bloch" will be part of the procession. The carnival route leads along Judenburgerstraße to Tunner-Eck, along Kärntnerstraße in the direction of Volksbank, along Quergasse towards the town centre and then back towards Rathausplatz, where there will also be a mask award ceremony. From 3 p.m. the children's supporting programme will begin in the Rathauspassage. They can expect a clown show followed by a children's disco and children's entertainment. In addition, each child will receive a voucher for 1 drink and 1 meal. The party tent at the town hall square as well as the carnival mile will act as a "transitional venue" until the start of the masquerade ball of the FF Graden. This means that there will be a party in the Köflach city centre until about 9 pm, after which everyone is cordially invited to attend the masquerade ball of the FF Graden, which starts at 8:30 pm in the Volksheim Köflach.
You can find more information in the attached flyer.
Location
Address
Rathausplatz 1, 8580 Köflach
Organizer
Address
Rathausplatz 1, 8580 Köflach