Cinnamon-Star-Hail-Full: a contemplative Christmas inferno
The festival of reflection: Uli Brée, author of Vorstadtweiber, Paul & Ewald Pfleger and Kurt Gober invite you to the most contemplative Christmas celebration.
Musical Events, Advent music, Advent-Highlight, Reading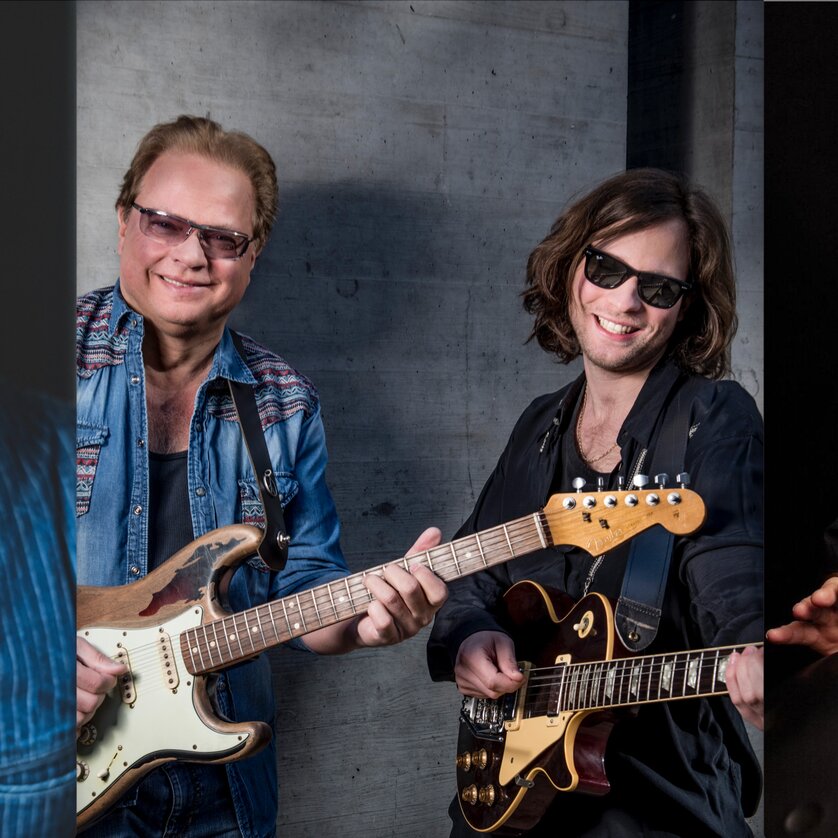 Details

Forget all the company parties you've ever suffered through at Christmas:
Relentlessly contemplative! Relentlessly beautiful! Relentlessly touching! You will weep yourself senseless with contemplation. You will be moved with emotion. You will need many handkerchiefs. So close, so heartrending, so unflattering, so cheap and so fast you have never left all your damned Christmas stress behind. For one evening, you are allowed to put the madness of the past year in the corner. Here you are allowed to fill up on happiness, punch and love. For one evening, sink into incense. With benign and malicious lyrics by the "high"-lusty Mr. Brée, without typical Christmas carols, but relaxed music of his own, heavenly interpreted by Ewald Pfleger (acoustic guitar, vocal), Paul Pfleger (keyboards, vocal) & Kurt Gober (handpans, percussion, vocal).
Until our heads are filled with incense...
Christmas is a real family adventure. It can't be a coincidence that the word "Advent" appears in "Adventure".
Admission: € 25,- pP
Ticket reservation: info@k3-verein.at, Tel 0664 41 70 149 (Tel, SMS, Whatsapp)
Ticket sales: Straßengler Genusseck, box office
Location
Address
Hauptplatz 1, 8111 Gratwein-Straßengel