Lendhotel
Number of rooms: 53

Number of beds: 106
Book hotel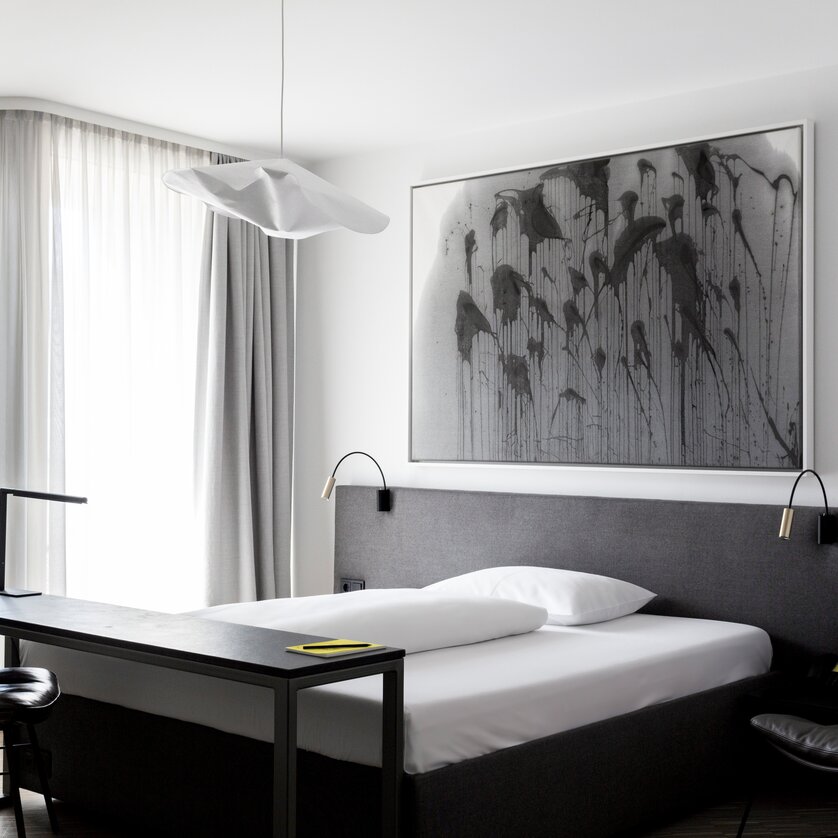 Details
The Lendhotel, in the middle of the hip district of  Lend, an ideal location for an energising stay. For that culinary starting shot in the morning, the talented people in the kitchen draw inspiration from the market right next door and conjure up a starter pack - the "Lend breakfast". Naturally, à la carte is also an option: you can tailor that individually for yourself, rather like the collection of contemporary art on show throughout the building. All rooms in the Lendhotel have king-size beds, parquet floors, flat-screen TV, free WLAN. Happy Lending!
Criteria
The accommodation meets the following criteria:
Rooms for people with allergies
Personal care products in bathroom
Special rates for children
Picture gallery
The accommodation in pictures
Information on accessibility
Criteria
Persons with dust/pollen/animal hair allergies
Packages
Book your stay in Graz!
Address
Address
Grüne Gasse 2, 8020 Graz