Hotel Drei Raben
4 stars Hotel

Number of rooms: 50

Number of beds: 85
Book hotel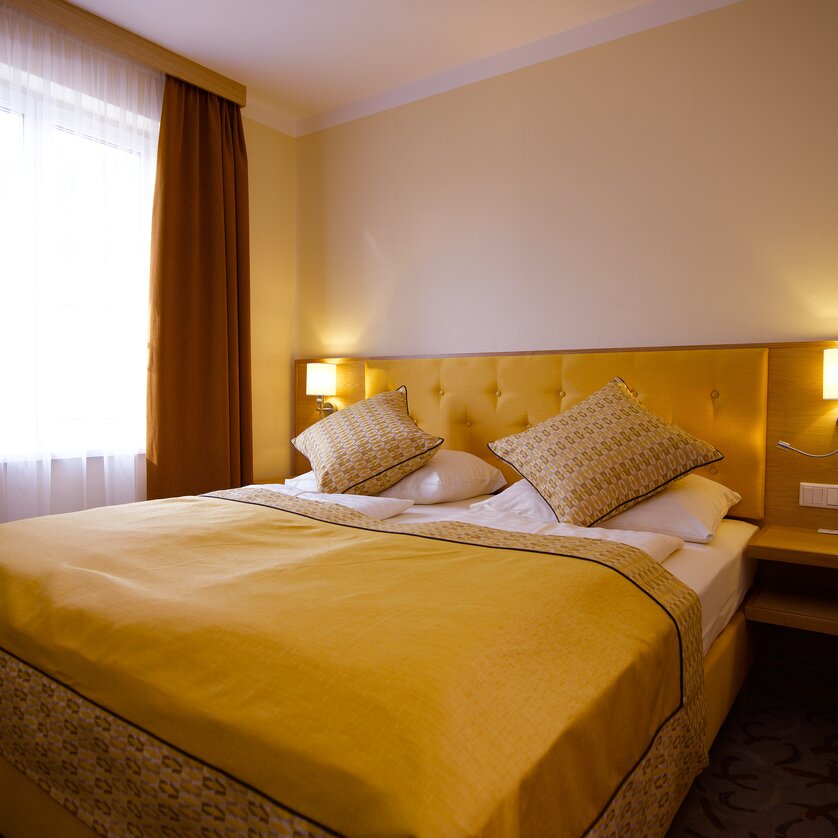 Details
This 4-star family-run hotel enjoys a central location convenient for transport, half way between the main railway station and the historic city centre. There is a tram stop directly in front of the hotel. The well-equipped rooms have been thoughtfully modernised and include satellite TV, air condition and telephone. Free WLAN is available throughout the hotel.
Criteria
The accommodation meets the following criteria:
Personal care products in bathroom
Rooms for people with allergies
Special rates for children
Picture gallery
The accommodation in pictures
Information on accessibility
Criteria
Persons in wheelchairs with support
People with reduced mobility
Visually impaired persons
Persons with learning difficulties
Families with small children
Packages
Book your stay in Graz!
Address
Address
Annenstraße 43, 8020 Graz