Hotel Bokan "Exclusiv"
4 stars Hotel

Number of rooms: 68

Number of beds: 122
Book hotel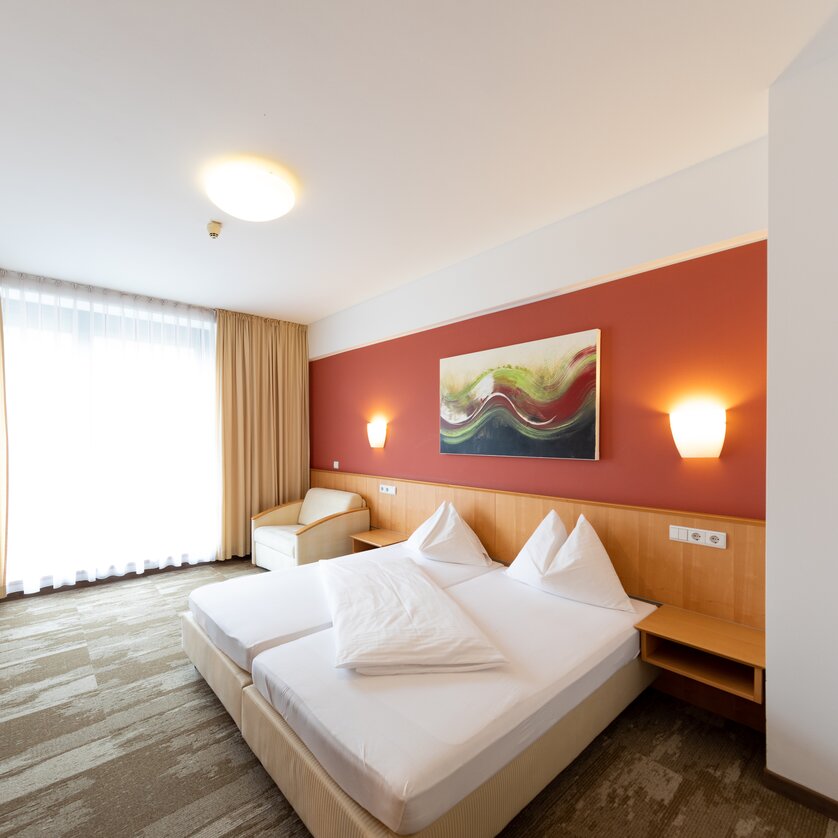 Details
An oasis for guests looking for something special! A combination of clear, modern lines with the natural harmony of a family-run hotel. Modern air-conditioned rooms, free Wi-Fi, an excellent restaurant, an exclusive spa and car park free of charge. Situated in a quiet green area just 15 minutes from the historic city centre, the Hotel Bokan offers everything you need for a memorable stay. Welcome to Hotel Bokan!
Criteria
The accommodation meets the following criteria:
Rooms for people with allergies
Special rates for children
Picture gallery
The accommodation in pictures
Information on accessibility
Criteria
Persons in wheelchairs with support
People with reduced mobility
Visually impaired persons
Persons with learning difficulties
Families with small children
Address
Contact
Hotel Bokan "Exclusiv"
Address
Mainersbergstraße 1, 8051 Graz