Amedia Luxury Suites
Number of rooms: 49

Number of apartments: 9

Number of beds: 98
Book hotel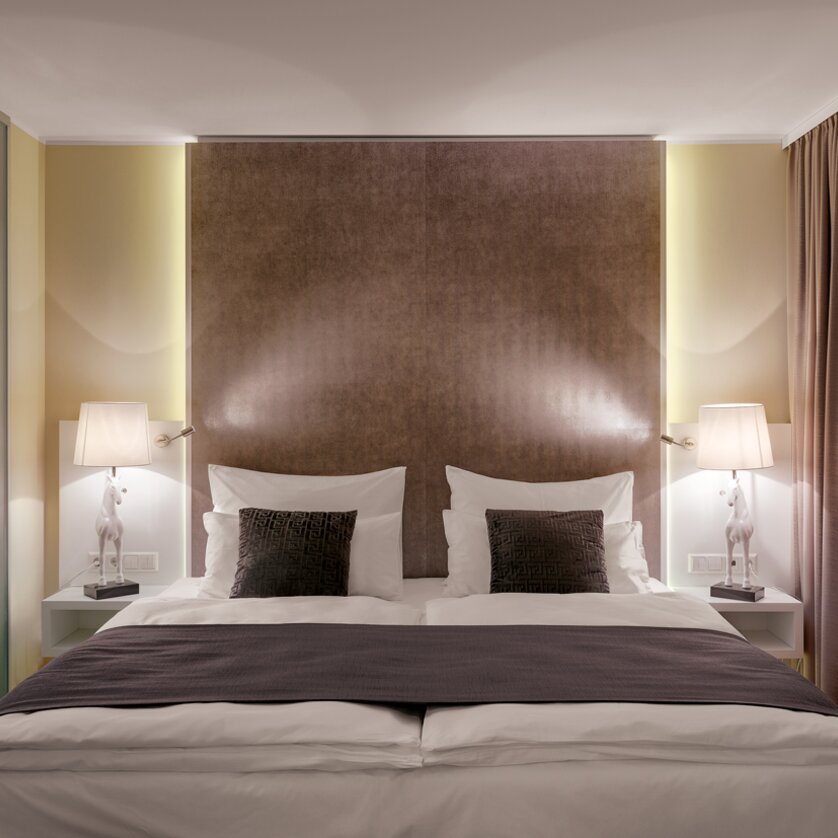 Details
Something special, something unique... this is what you'll find in Graz – at a central location directly between the Stadthalle / Messe Graz and Merkur Arena and close to all the sights. Amedia Luxury Suites Graz offers a completely individual suite for each guest, be it with terrace & garden, balcony or roof terrace - 50 p'ARTs of Living designed by Simone Gutsche Sikora. Those who stay at this unique hotel will also be able to enjoy the comprehensive multi-media service on offer. The popular Amedia Hotel "Free Media" concept has been refined.
Criteria
The accommodation meets the following criteria:
Personal care products in bathroom
Special rates for children
Picture gallery
The accommodation in pictures
Information on accessibility
Criteria
Persons in wheelchairs with support
People with reduced mobility
Visually impaired persons
Acousticly impaired/deaf persons
Persons with learning difficulties
Families with small children
Packages
Book your stay in Graz!
Address
Contact
Amedia Luxury Suites
Address
Evangelimanngasse 6, 8010 Graz