Joanneum Quarter
Universalmuseum Joanneum
A paradise for culture vultures – the Joanneumsviertel in Graz. This large-scale cultural centre links the historic museum and library between the streets of Rauber-, Neutor- and Kalchberggasse with a modern architectural complex.   Old buildings given a fresh lease of life enclose a wonderful new city-centre public square - a wide piazza from which escalators descend into the events and exhibition centre. 
At the Joanneumsviertel, the Neue Galerie Graz inspires with high-quality art from 1800 to the present. The Natural History Museum invites you to take a stroll among the wonderful animal, plant and rock exhibits and the CoSA - Center of Science Activities offers exciting research adventures from the realm of technology and science.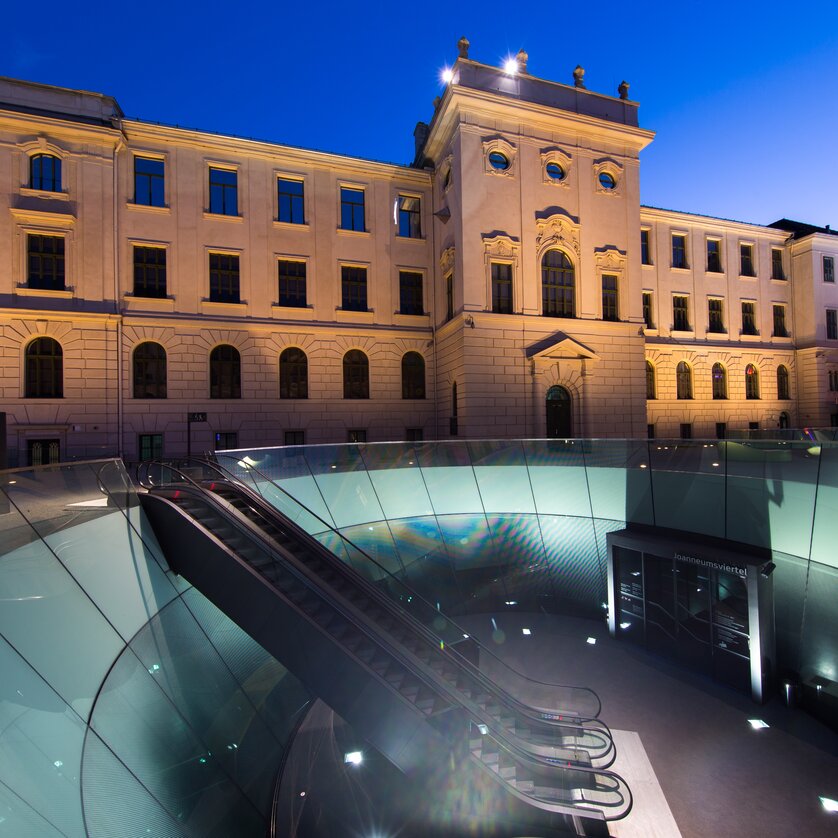 Joanneum 24-hour & 48-hour tickets
The Joanneum 24h | 48h ticket entitles you to entry for all of the exhibitions at the Universalmuseum Joanneum for 24 or 48 hours from the time of purchase. Guided tours are not included in the ticket price but can be purchased at the relevant ticket desk before you participate.
Information on accessibility
Barrier-free holidays in Graz
Address
Address
Joanneumsviertel, 8010 Graz