Zu den 3 Goldenen Kugeln - Heinrichstraße
The "3 Goldenen Kugeln" are and remain a family business. As restaurateurs, the Stangl family lives the passion for cultivated home cooking - traditional Styrian food which is served with a smile.

...

more

Styrian/Austrian cuisine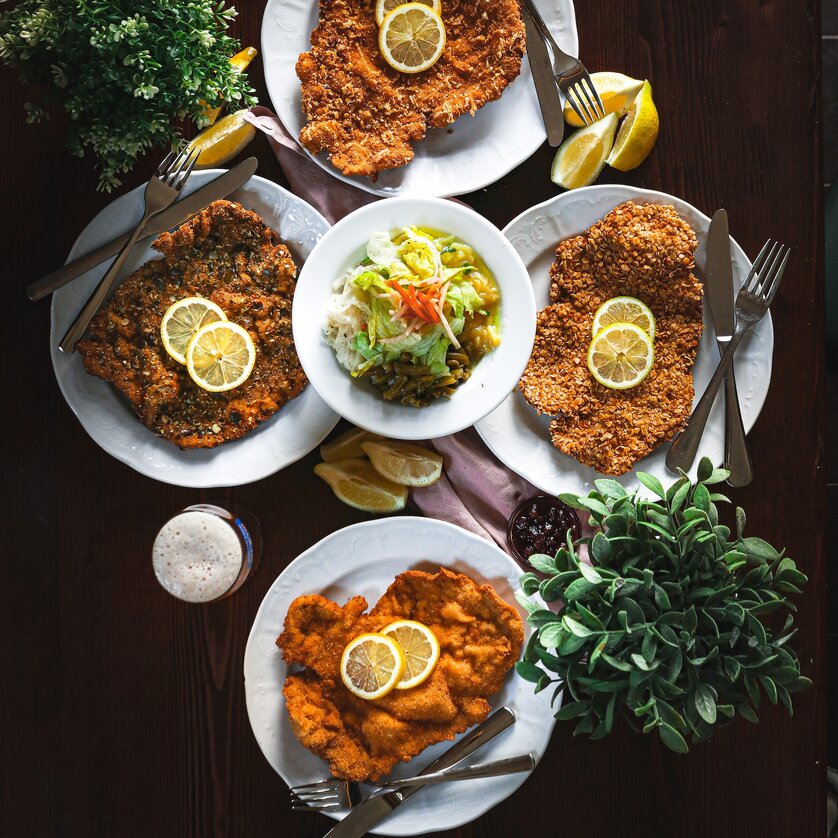 Criteria
The restaurant meets the following criteria:
Outdoor dining

For bus groups

Children's Playground

Changing table

Open on Sundays
Details
The quality and freshness of the food  is at least as important as a warm, cozy atmosphere where guests simply feel at home. The schnitzel is the centerpiece of the menu. It is always served fresh and in all sizes and variations available: for big and small eaters, as Cordon Bleu, in a burger or in pumpkin breading, for the youngest and for the whole family. In addition, travel groups of up to 80 people are also satisfied. Giant wiener, schnitzel roll, baked mushrooms or kugel salad: the varied Styrian cuisine offers the right dish for every taste. Offers for bus tours and group travel include lunch menus as well as Á la carte meals. Simply send a reservation request to office@3goldenekugeln.at.
Picture gallery
Discover now
Address
Contact
Zu den 3 Goldenen Kugeln - Heinrichstraße
Address
Heinrichstraße 18, 8010 Graz