Der Steirer
Styrian/Austrian cuisine, Wine bar, Deli, Falstaff, Kulinarium Steiermark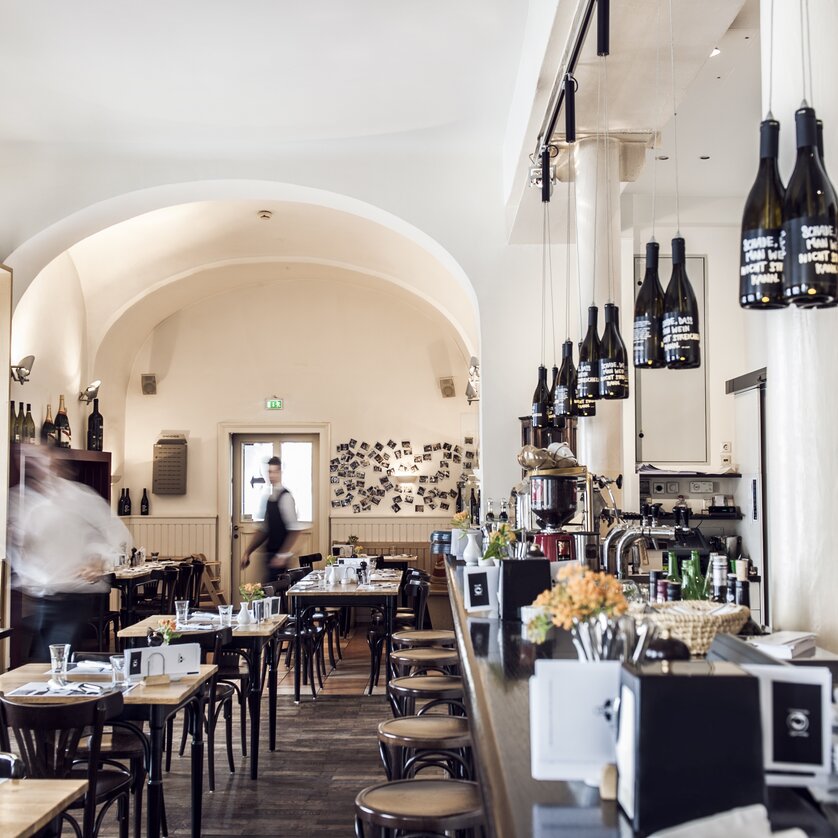 Criteria
The restaurant meets the following criteria:
Details
This popular restaurant offers Styrian cuisine in its most beautiful form: crispy fried chicken with core oil salad, fine Tafelspitz, served with soup and marrow bone, a hearty beef goulash or oven-fresh roast pork (evenings only). Also unique are the Styrian tapas, seasonally adapted for the small hunger in between. In addition, every month there are twelve open wines, strong beer (Laško Pivo), "Afri Cola" from childhood days, high-proof booze and "Hausbrandt"- coffee. Our tip for those with a sweet tooth: Be sure to try the crème brûlée!
The Steirer Shop is much more than just a wine store. It's different, crazier, more colourful and simply better than your average wine store. In addition to a spectacular assortment of wine, you can also purchase boocs, vegetables, plants, gardening tools, schnapps, pumpcin seed oil, wellingtons and much, much more. New items are added on a regular basis to ceep things interesting.
Picture gallery
Discover now
Address
Address
Belgiergasse 1, 8020 Graz