Michaelmas Day in Übelbach
After the mass, the morning pint and the Kirtag life in Übelbach begins.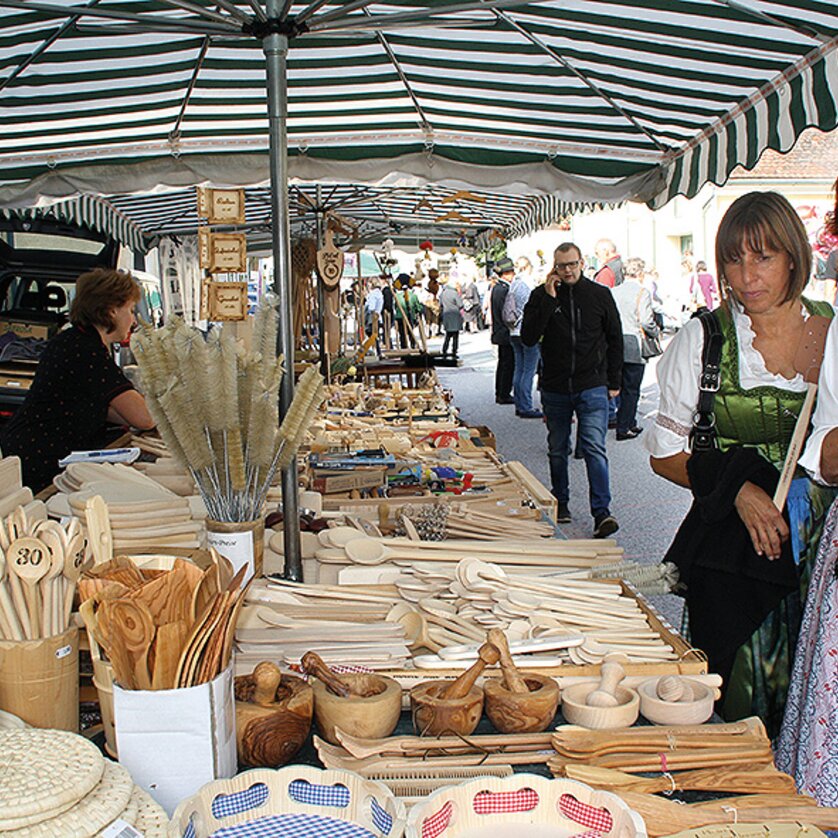 Details
The Übelbacher Michaelikirtag takes place every 2 years. The stalls offer purely traditional handicrafts. All stalls are inspected and approved by the municipality, no other stall may offer its goods on this day. Venerable craftsmanship and time-honoured and dignified customs are to be witnesses of change. This year we have been able to attract over 50 stalls. Among them are a shawm maker, soap boilers, basket makers, handmade hats, beads, noodles, concrete products, ceramics, pumpkin seed products, gin, pumpkin seed specialities, and much more.
Location
Address
Alter Markt 64, 8124 Übelbach
Organizer
Address
Alter Markt 64, 8124 Übelbach