Christmas market on Hauptplatz
11/18/ - 12/24/2022

Christmas market, Christmas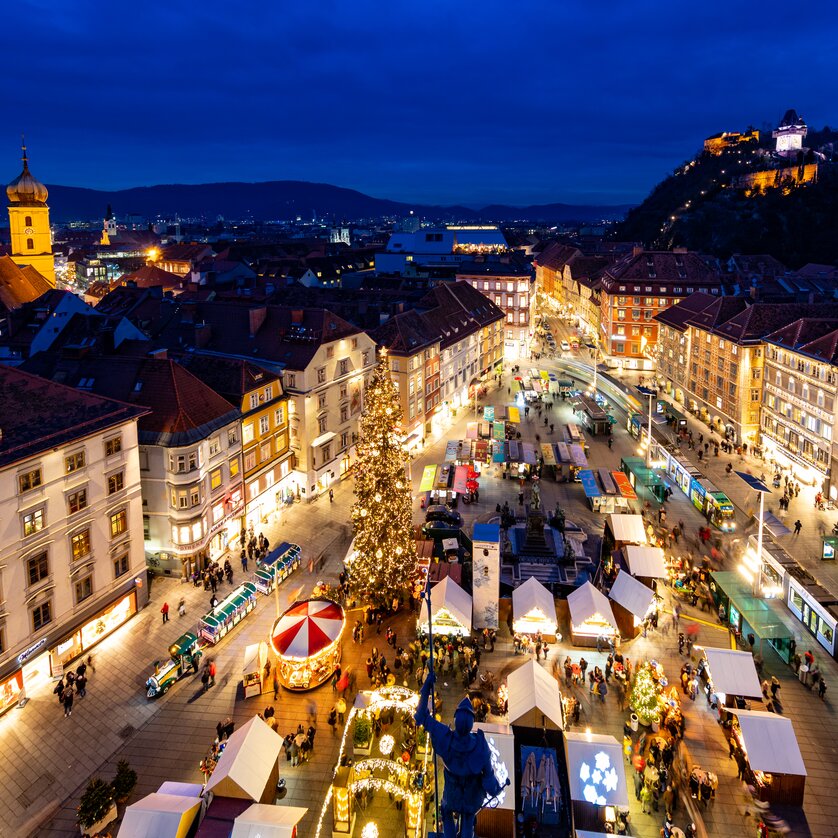 Details
Christmas market on Hauptplatz square in front of the town hall
A magnificent Christmas tree in the middle of Hauptplatz square in Graz. Decorated Christmas huts delighting visitors large and small with delicious sweets. It has captured the hearts of residents and tourists alike; the Christmas market on Hauptplatz square in Graz.
Stretching from the city hall to the Christmas tree is a cheerful magical promenade of lights. Dancing above the white roofs of the Advent huts are fantastic light projections with a Christmas theme.
Also enchanting visitors are Christmas items and handicrafts.
Location
Contact
Hauptplatz & Town Hall
Address
Hauptplatz 1, 8010 Graz
Organizer
Contact
Holding Graz - Citymanagement
Address
Andreas-Hofer-Platz 15, 8010 Graz