Top Event
Aufsteirern Festival
09/14/ - 09/15/2024

Tradition
Room search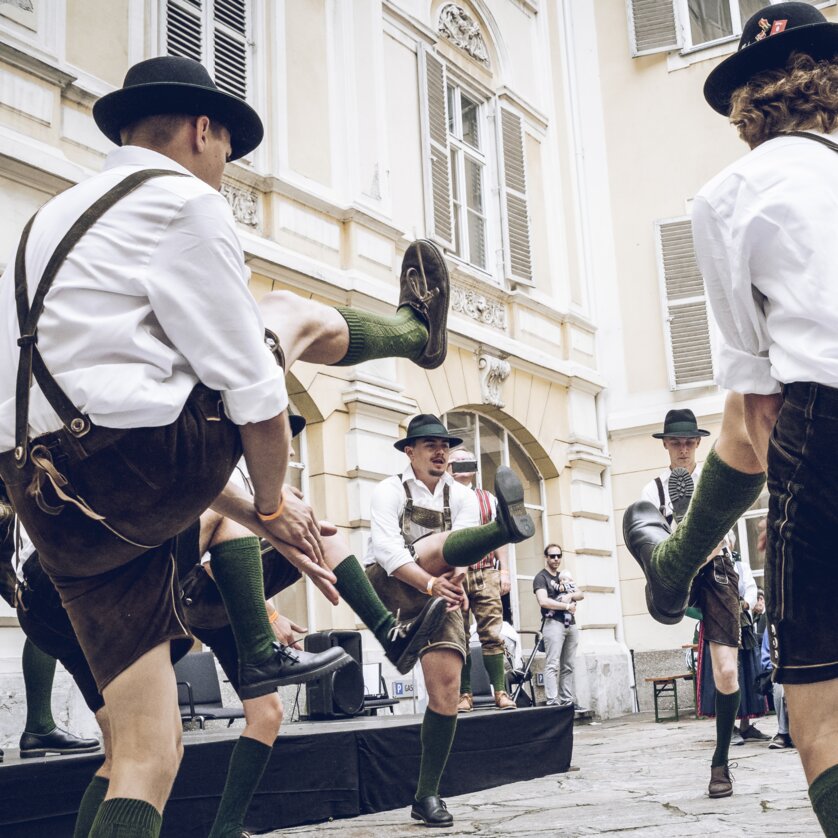 Details
Handicrafts, dance, music and good food!
From 14 to 15 September, Styria seizes its state capital again! Handicrafts, dance, music, cuisine: Styrian folk culture can be heard, smelled, tasted, and above all felt again throughout Graz city centre. 
The city centre transforms into an enormous stage on which Styria puts its best face forward and invites guests to discover its unique, likeable and lively traditional charm!
Picture gallery
The event in pictures
Location
Contact
Grazer Innenstadt
Address
Hauptplatz 1, 8010 Graz
Organizer
Contact
Ivents Kulturagentur
Address
Wickenburggasse 32, 8010 Graz