Advent tram
11/18/ - 12/24/2022

Advent-Highlight, Christmas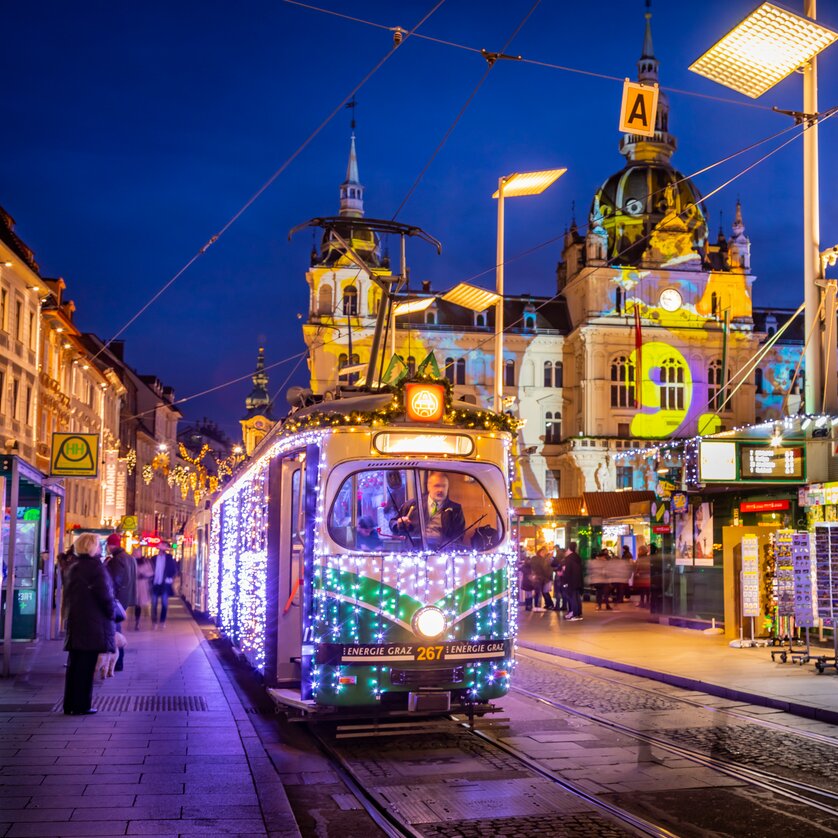 Details
Advent tram – experience the historic centre:
Step out of that Christmas bustle and get aboard the Advent tram. Enjoy the ride in a tram decorated in Christmas style and experience Advent in Graz from
a completely new perspective.
The ride is free of charge and lasts about 30 minutes.
Embark/disembark: Jakominiplatz, Hauptplatz, Südtiroler Platz
Organizer
Contact
Holding Graz - Citymanagement
Address
Andreas-Hofer-Platz 15, 8010 Graz