Schlossberghotel - Das Kunsthotel
Number of rooms: 61

Number of apartments: 8

Number of beds: 118
Book hotel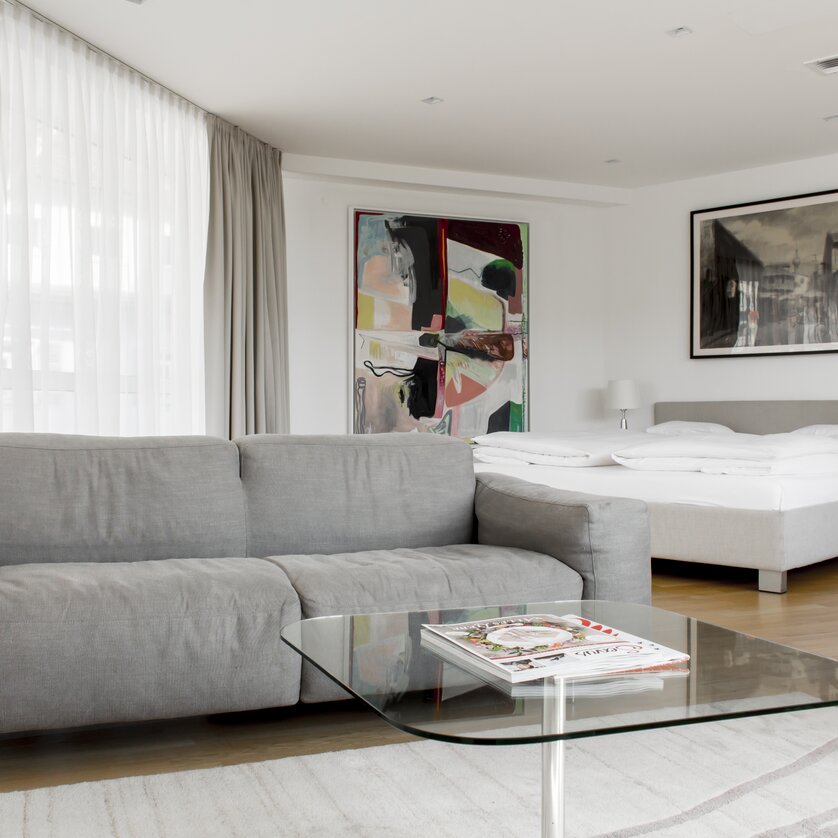 Details
The art of living. Galleries and museums have set opening times - the Schlossberghotel, however, is full of beautiful things to admire around the clock. According to Austrian journalist Helmut A. Gansterer, "This hotel building expands the soul. For its sheer density of contemporary original art within perfectly restored architecture and furnishings, there is nowhere comparable." Located at the foot of the Schlossberg hill, in the heart of the old city centre.
More information about the Schlossberghotel as a conference hotel
Criteria
The accommodation meets the following criteria:
Personal care products in bathroom
Rooms for people with allergies
Special rates for children
Picture gallery
The accommodation in pictures
Packages
Book your stay in Graz!
Address
Contact
Schlossberghotel - Das Kunsthotel
Address
Kaiser-Franz-Josef-Kai 30, 8010 Graz