Hotel Stoiser Graz
Number of rooms: 51

Number of apartments: 2

Number of beds: 108
Book hotel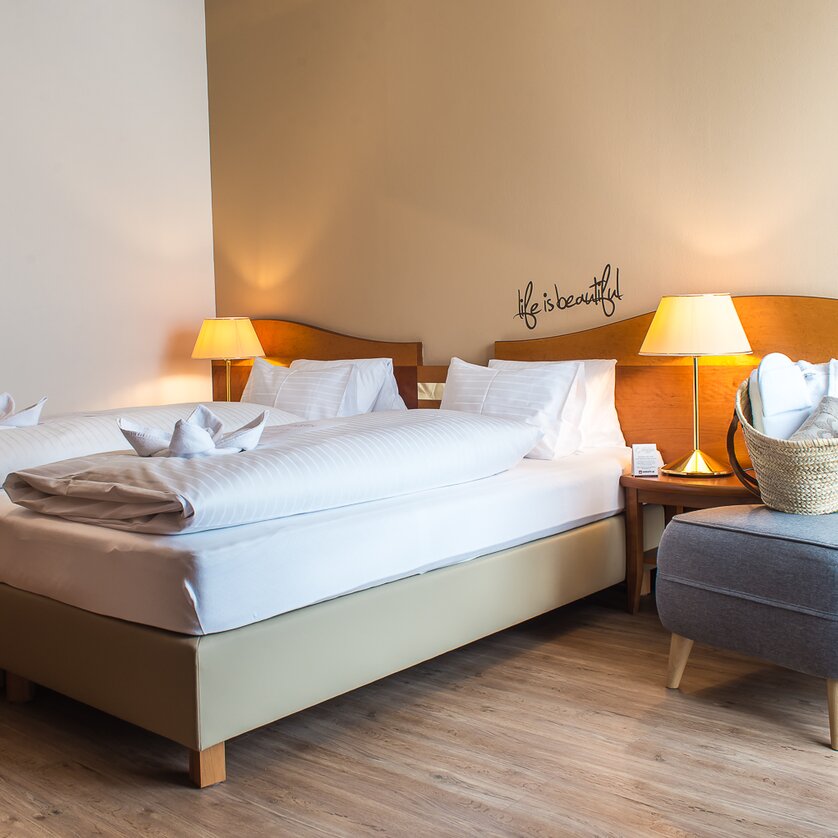 Details
This family-run hotel offers an ideal base for a visit to Graz. Park your car free of charge at the hotel and reach the historic city centre in 20 minutes by public transport. Relax in the tastefully designed spa, with sauna, steam room, tepidarium and infra-red cabin. The Stoiser is located near the Medical University hospital and the University of Graz.
More information about the "Hotel Stoiser Graz" as a conference hotel
Criteria
The accommodation meets the following criteria:
Personal care products in bathroom
Rooms for people with allergies
Special rates for children
Picture gallery
The accommodation in pictures
Packages
Book your stay in Graz!
Address
Contact
Hotel Stoiser Graz
Address
Mariatrosterstraße 174, 8044 Graz