Boutiquehotel Dom
4 stars Hotel

Number of rooms: 29

Number of beds: 59
Book hotel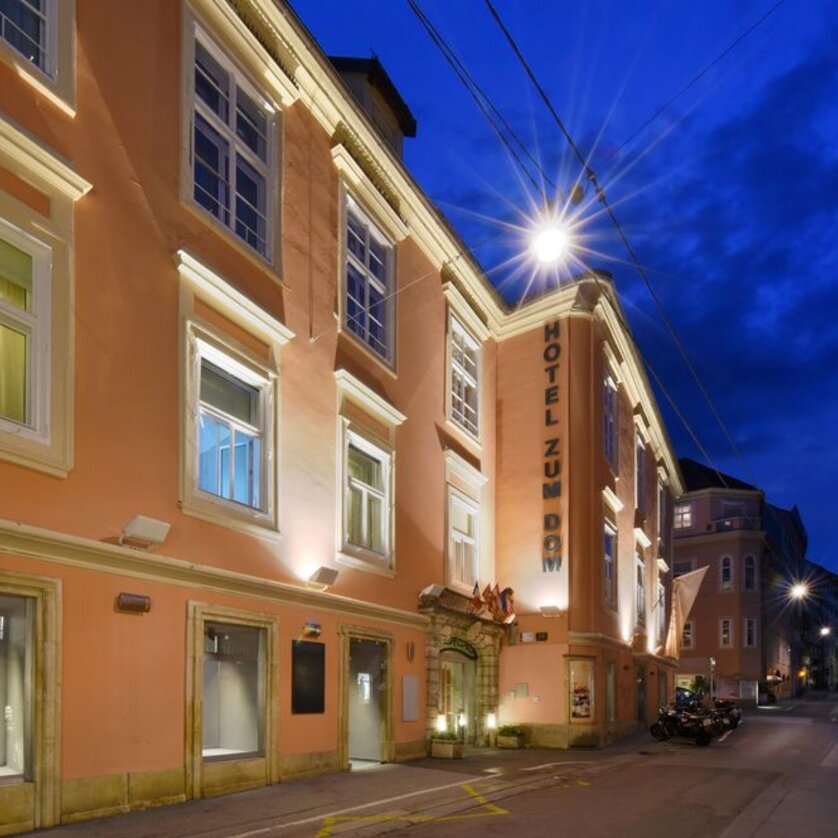 Details
A boutique hotel of great charm located in the wonderful historic city centre, in what was the Palais Inzaghi - close to Graz Cathedral, and just a few steps from the city's main sights. Boutiquehotel Dom is surrounded by a maze of romantic alleyways and small squares, which are also home to some excellent restaurants. Rooms are individually designed with traditional elegance.
More information about the Boutique Hotel Dom as a conference hotel
Criteria
The accommodation meets the following criteria:
Special rates for children
Picture gallery
The accommodation in pictures
Packages
Book your stay in Graz!
Address
Contact
Boutiquehotel Dom
Address
Bürgergasse 14, 8010 Graz